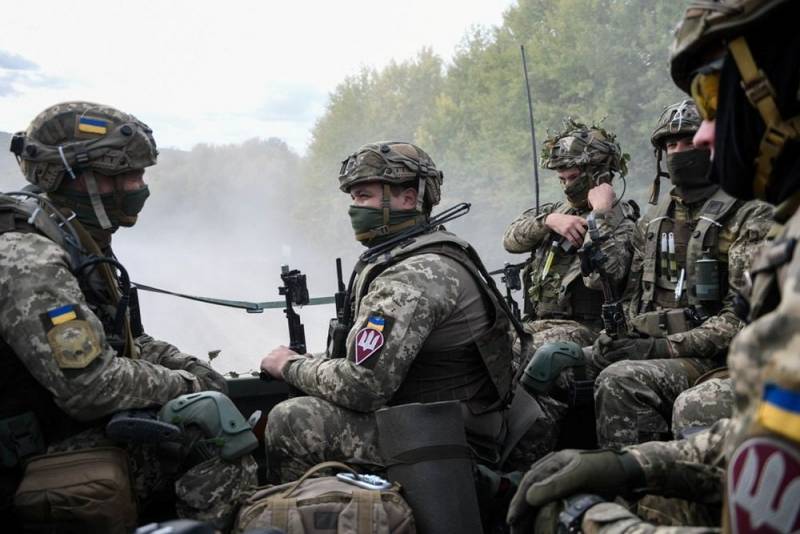 Ukrainian President Volodymyr Zelensky continues to demonstrate aggressiveness and Russophobia, making it clear in every possible way that he is even ready for war with Russia, because he, who has not served in the army, will not have to personally sit in a damp trench or a burning tank. Therefore, the "fearless" supreme commander ordered the concentration of the Armed Forces of Ukraine in the Donbass and on the border with Crimea.
After that, the citizens of Ukraine began to record the railway trains and convoys from the military
technique
moving through the territory of the country. For example, recently the following have been deployed to the south of the Kherson region: OTRK 9K79-1 Tochka-U, towed 122 mm D-30A howitzers, a large number of trucks, tractors and all kinds of armored vehicles.
Some netizens called what they saw a senseless rattling of weapons and an attempt by Kiev to intimidate Moscow. They doubt that the 400-kilometer march of the 107th rocket artillery brigade from Kremenchug (Poltava region) to Novoalekseevka (Kherson region) will strengthen Ukraine's defenses. In addition, they drew attention to the "killed" road along which the Ukrainian vehicles were moving.
At the same time, Kiev deployed almost all of its navies near Crimea, preliminary
calling on
unfired sailors "prepare for battle." The 11th brigade (helicopter) of the army aviation from Chernobaevka was also involved. The 1039th Air Defense Regiment was deployed near the regional center of Chaplink, and the 20th EW Battalion was deployed right at the Chongar checkpoint.
All of this is openly unfriendly steps that will not contribute to the improvement of relations between the two countries. In two years, Zelenskiy's rating fell from 73% to 18% and continues to decline. But the "father of the nation" does not care much, because he is already the second month
waiting
a call from American President Joe Biden, and he ignores it.