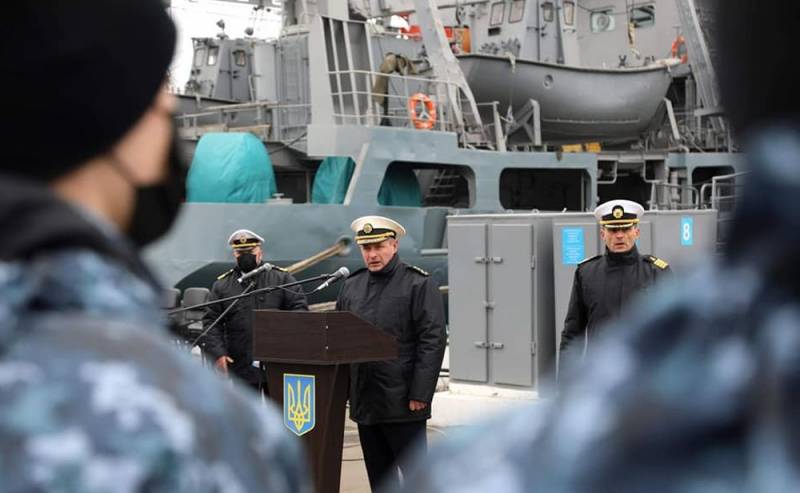 On March 6, 2021, in the Practical harbor of the port of Odessa, where the naval base "South" is located, the fifth release of the senior officers of the Military Training Department of the Professional College of Maritime Transport of the National University "Odessa Maritime Academy" took place. The public relations service of the command of the Naval Forces of the Armed Forces of Ukraine announced this on its Facebook page.
The ceremony was conducted by Vice Admiral Andrey Tarasov, Deputy Chief of the Navy. During the event, he admonished the cadets, presenting them with diplomas and badges.
We have high hopes for you. On the non-commissioned officers and foremen, who are the basis, the foundation of our armed forces, where they understand how important you are - future commanders. Prepare your subordinates for battle. Ensure their cohesion, coherence and mastery of all the capabilities of the material part. Only under such conditions is victory possible. To emerge victorious from the battle means to preserve the personnel, it means to ensure the independence of our country.
- he said.
It is specified that the training of junior commanders in the specified educational institution lasts 2,5 years. Graduates are awarded the qualification "Junior Specialist".
We remind you that on February 10, in the same place in Odessa, Ukrainian sailors solemnly
met
another portion of military
technical
help from the USA. The Ukrainian Navy received from the Americans 10 high-speed inflatable boats, 74 inflatable boats and related equipment (oars and various equipment).