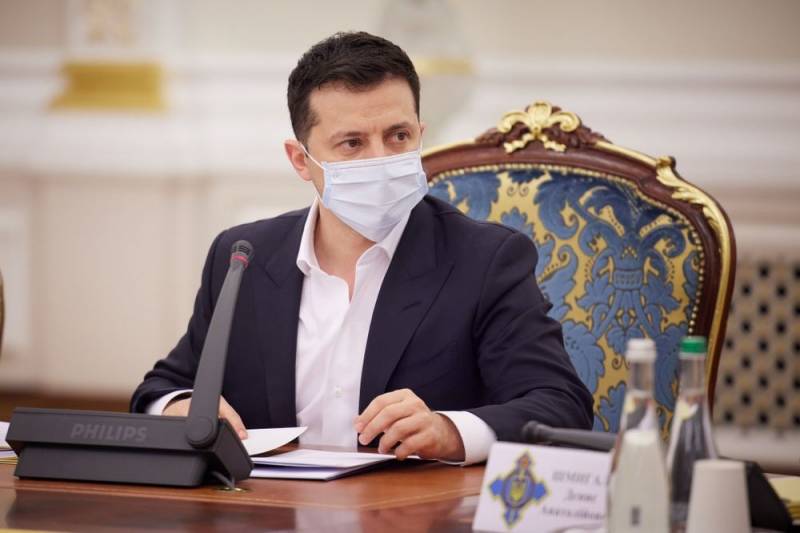 Ukrainian President Volodymyr Zelenskyy invited American leader Joe Biden to pay a two-day visit to his country at the end of August, when the Crimean Platform summit is scheduled and Ukrainians will celebrate the 30th anniversary of independence. However, it is not yet clear whether the invitation has been accepted by the US President, writes the Polish edition of Gazeta Wyborcza.
Relations between Washington and Kiev are not developing very well. If anything, Biden is showing distrust towards Zelenskiy. The second month, i.e. Since his inauguration, the American president has never called his Ukrainian counterpart, ignoring him. At the same time, Biden regularly talks about Ukraine with anyone, but not with Kiev.
Recently, Biden once again stated that the United States does not recognize the reunification of Crimea with Russia. This was received with a huge positive attitude in Kiev, but there is still no contact at the highest level.
The head of the NPO New Europe (Kiev) Alena Getmanchuk said that she had "heard unofficial assurances" from the Americans about Biden's possible call to Zelensky in the near future. Allegedly, Washington now has other priorities and "cannot be torn apart."
The situation seems paradoxical to me. Biden talks a lot publicly about Ukraine. For example, I raised this topic in a conversation with Vladimir Putin. But why can't he contact the Ukrainian president personally?
- the expert wonders.
She drew attention to the fact that telephone communication between the head of the US State Department Anthony Blinken and the head of the Ukrainian Foreign Ministry Dmitry Kuleba is clearly not enough for Kiev in such a difficult international situation.
I believe that the "Ukrainian affairs" of Biden and his son Hunter, as well as the released recordings of conversations with President Poroshenko, played a role. Signals were regularly received from Kiev either about the initiation or the closure of various criminal cases related to the Biden. Therefore, Ukraine could be a temporary "toxic" topic
- the expert believes.
According to the expert, Biden remains cautious, since he is simply not ready to talk with Zelensky. At the same time, Kiev does not stop giving signals of loyalty. Ukraine desperately needs IMF loans and also hopes for US assistance to halt the construction of the Nord Stream 2 gas pipeline. In addition, Kiev is counting on joining NATO.