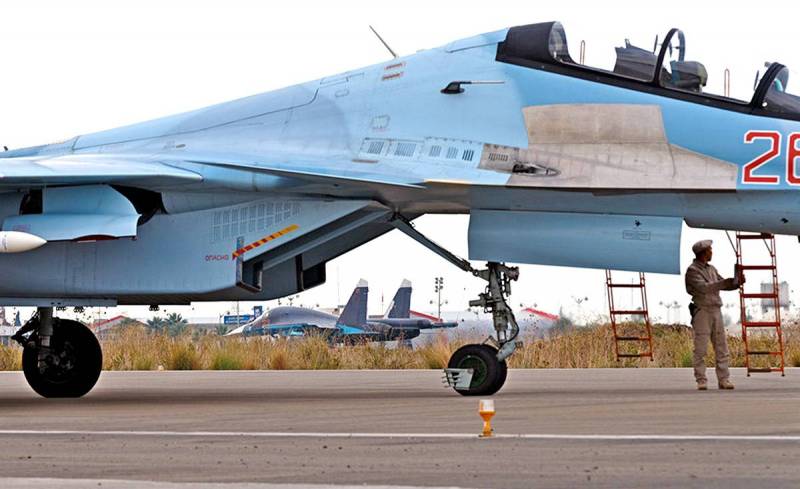 The Russian Aerospace Forces continue to exterminate foreign fighters in the SAR. According to reports from the Middle Eastern media and users of social networks in the region, on March 5, 2021, Russian aviation launched targeted strikes in the area of ​​the village of Maaret Misrin, located north of the city of Idlib, the capital of the province of the same name in Syria.
The air strikes hit the bases of mercenaries from the terrorist group "Hayat Tahrir al-Sham" (an organization banned in the Russian Federation), vehicles, ammunition depots and even their headquarters. The militants have become more active in recent months, so the increased interest in them from the Russian Aerospace Forces bombers is understandable. Prior to that, users published pictures from the sites of airstrikes.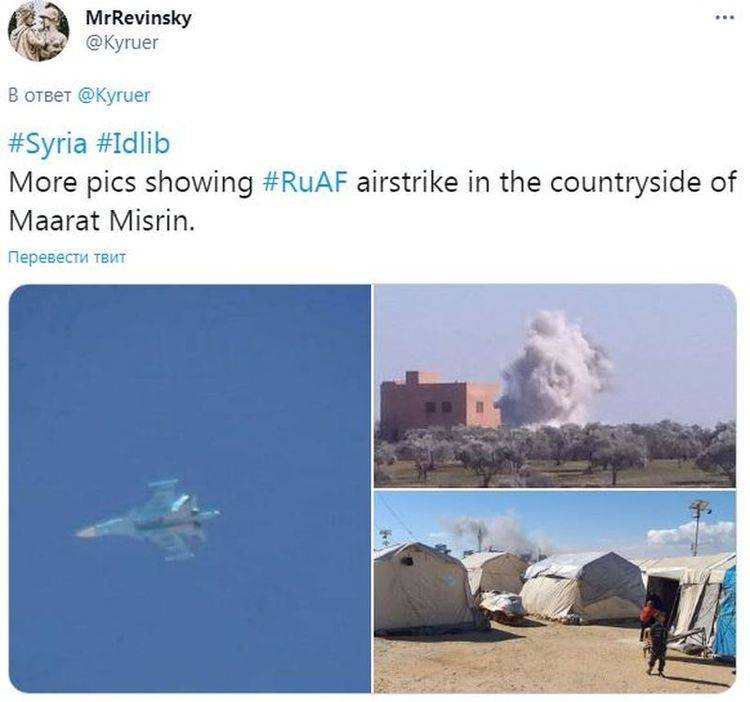 Now a short video from the Russian side has appeared on the web. The footage shows how Russian ammunition arrives at one of the objects of the irreconcilable HTS jihadists. The accuracy of the hit is well recorded by means of video surveillance and does not raise questions not only among specialists, but even among human rights activists.
Recently VKS Russia
inflicted
missile and bomb strikes against the Islamic Party of Turkestan (an organization banned in the Russian Federation) in a hilly area near the village of Kbana, Latakia province. This bandit formation is the largest association of radicals from all over the former USSR, but the bulk of them are immigrants from Central Asia.
And even earlier, under an air raid by the Russians
have fallen
clusters of HTS militants on the outskirts of the cities of El Bara, Binin, Shannan and Deir Sanbul in Idlib province.