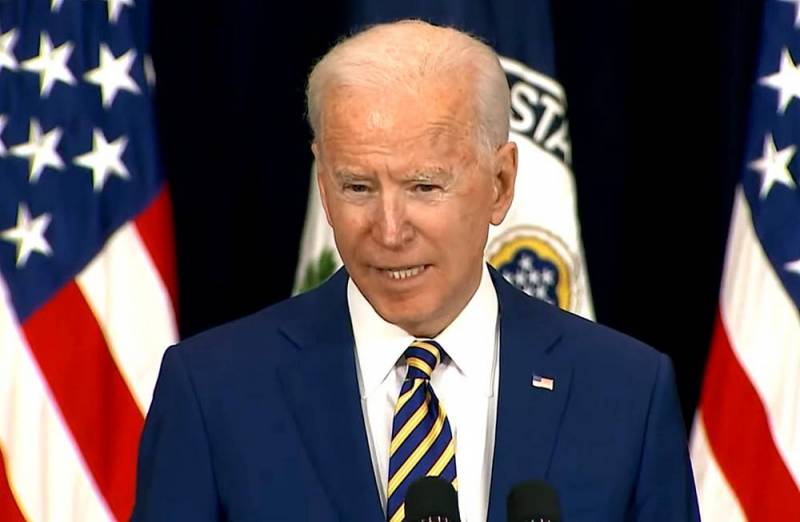 February 25, 2021 US Air Force on personal instructions from President Joe Biden
inflicted
missile and bomb strikes against "pro-Iranian targets" in eastern Syria. As a result of the actions of the American "Democrats" about 20 people were killed. On February 27, Biden announced that now "pro-Iranian forces" will begin to take revenge on Washington and attack the American military in the SAR. This is stated in the text of the notification sent by the head of state to the US Congress and published on the White House website.
Biden informed both houses of the American parliament (the House of Representatives and the Senate) that he had ordered a "targeted strike" on infrastructure in Syrian territory, near the Iraqi border, which was used by Iranian-backed "non-state militias". Allegedly, the aforementioned formations took an active part in attacks on the American military and the forces of the international coalition in Iraq.
The President stressed that the planning of attacks on US troops in Iraq by these groups continues. However, Syria has now appeared in their "repertoire". According to the White House owner, there is a high probability of attacks on the American military in Syria by pro-Iranian forces.
According to Russian Foreign Minister Sergei Lavrov, Americans
warned
Russian military on strikes on the city of Al-Bukamal only a few minutes before their start. From this we can conclude that the American militant "Democrats" will not change
policies
in relation to Damascus and the US armed aggression against Syria will continue. Currently, a significant part of the eastern and northeastern territories of the SAR is under the control of the US Army, which does not have an invitation from the Syrian authorities or a UN mandate.