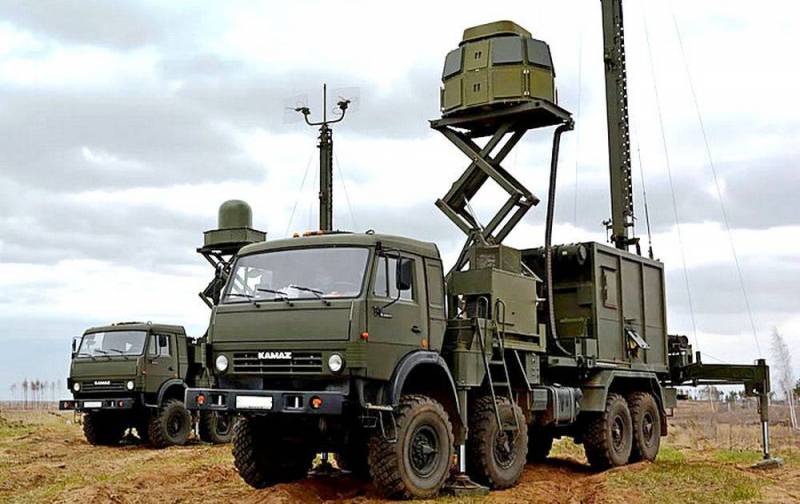 In February 2021, tensions increased between NATO and Russia. The sides exchanged significant statements with the mention of the word "war". This cannot but cause concern, especially against the backdrop of existing tensions and regional conflicts, writes the French news site Atlantico.
In these difficult times, when organized crime and terrorism are widespread, European public opinion and its leadership are led astray. Lazy Europeans firmly believe in rusty Russian tanks and nuclear missiles in dilapidated hangars. At the same time, analysts have observed a completely different picture over the past 10 years.
Strategic blindness is fraught with disaster, so a closer look at the Russian arsenal is needed. It is much more high-tech than it seems at first glance.
Recently Polish military
held
the Winter 2020 headquarters exercise was an imitation of real hostilities with Russia. The Poles used all the high-tech weapons purchased from the United States, including the Patriot air defense system and F-35 fighters. As a result, the Polish army ceased to exist as a military and combat-ready organism within four days. The defeat was complete and unconditional, and the Russian tanks rolled towards the Oder.
And this was not a surprise. Five years ago, the Baltic states were defeated even more revealingly in a similar military training session. Then 60 hours were enough for the RF Armed Forces, but over the past time the Russian army has become much stronger.
Experts explain this by the fact that in just a decade Moscow has acquired a high-tech arsenal. The Russians especially succeeded in developing electronic warfare systems, of which they have dozens of types. They have become an insoluble problem for the Alliance. There is no such weapon even in the "last real" armies of Europe, i.e. from France, Germany and Great Britain. The rest can even be ignored.
Electronic warfare means simply paralyze enemy electronics. Syria is an illustrative example, and at the same time a proving ground. The Russians brought in a decent amount of Krasukha-4 systems there. A kind of "dome" with a radius of 300 km was formed over Khmeimim. If they want, radar, satellite communication systems, UAV control channels, high-frequency radio, cellular communications, Wi-Fi and other useful attributes of modern war, actively used by the West, cannot work in it.
The Russians have literally saturated Syria with their electronic warfare means, so it is difficult for NATO to do anything there. They also brought there the complexes "Moscow-4", "Borisoglebsk-2", "Svet-KU", "Rtut-BM", "Infauna" "Repellent",
"Avtobaza-M"
etc. They do not even allow you to see the takeoffs and landings of aircraft, as well as missile launches. Prior to that, the Americans absolutely calmly, without interference, communicated with the Syrian militants, informing them about the movements of government troops. Now they have become deaf-blind and dumb, summed up the media from France.