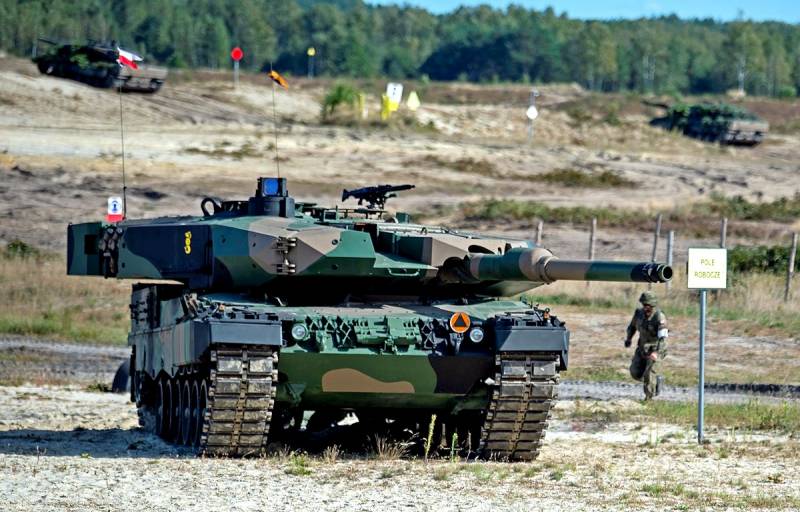 The Zima-20 command-staff exercise was held in Poland, but its results were extremely sad for the Polish military. The simulation of military operations even included new weapons systems ordered by Poland, but not yet delivered, such as Patriot air defense systems, MLRS HIMARS and F-35 fighters, writes the Polish portal Onet, citing a number of media outlets in their country.
According to the Polish Internet edition Interia, several thousand officers took part in the exercise. During the simulation, literally everything was taken into account. Even a reformed system of military command and control was used. But the exercises ended not only in complete failure, but in a gigantic disaster. The Polish Armed Forces were defeated in a very short time and ceased to exist.
The war is lost in 5 days
- stated in Interia.
The portal clarified that the fierce defense on the eastern front led to the defeat of military units and huge losses among the military personnel. On the fifth day the enemy reached the Vistula line, but Poland no longer had an army to defend it.
The battles for Warsaw were still going on, but the ports were already either blocked or captured by the enemy. The aviation and navy no longer existed as a branch of the armed forces. The ground forces lost 60-80 percent of their personnel. The exercise caused real confusion in the ranks of the military.
In turn, the Polish tabloid Super Express provided additional information, referring to its informants. Initially, the Polish Armed Forces planned to hold the defense for 22 days before the arrival of reinforcements in the form of forces of NATO allies. However, on the fourth day Warsaw was surrounded, and the enemy was advancing westward. Everything went completely wrong as planned by the Polish military leaders. Moreover, the commanders of some units were shocked by the assigned tasks and refused to complete them.
The head of state Andrzej Duda and the head of the military department Mariusz Blaszak were familiarized with the results of the exercises. At the same time, the office of the President of Poland and the Ministry of National Defense refused to comment on the above information, citing secrecy, the Polish media summed up.