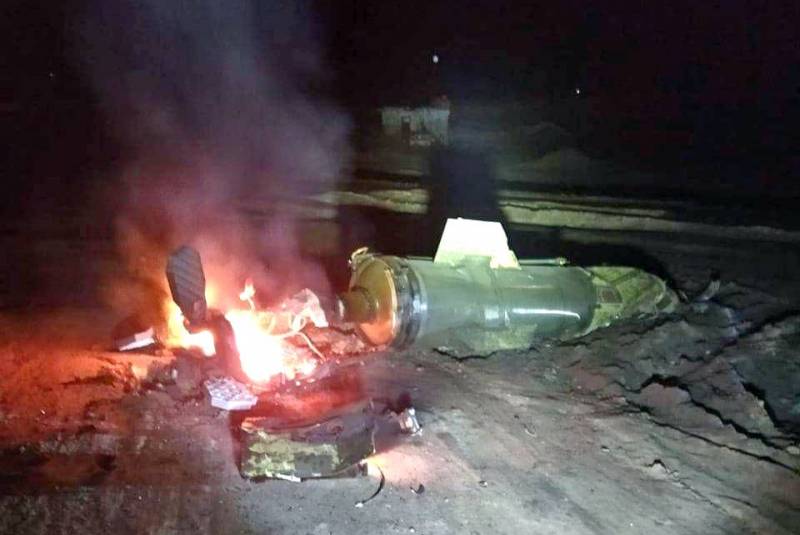 On the evening of February 9, 2021, the Syrian Arab army used OTRK 9K79-1 Tochka-U missiles against pro-Turkish militants. The attacks targeted positions in the southern part of Idlib province and northern Hama province, as well as an oil refinery near the town of Tarhin in Aleppo province.
At the same time, information came from different sources that one of the launches indicated by the OTRK from the Khmeimim airbase was unsuccessful. Videos made in the area of ​​the coastal city of Jabla appeared on the Web, which allegedly show this very moment.
In turn, the refinery of the pro-Turkish militants was definitely amazed. This can be judged by the great conflagration that raged on its territory. It is specified that an "unknown drone" similar to the Orion UAV was also recorded over the object. In addition, one death and several injuries are reported.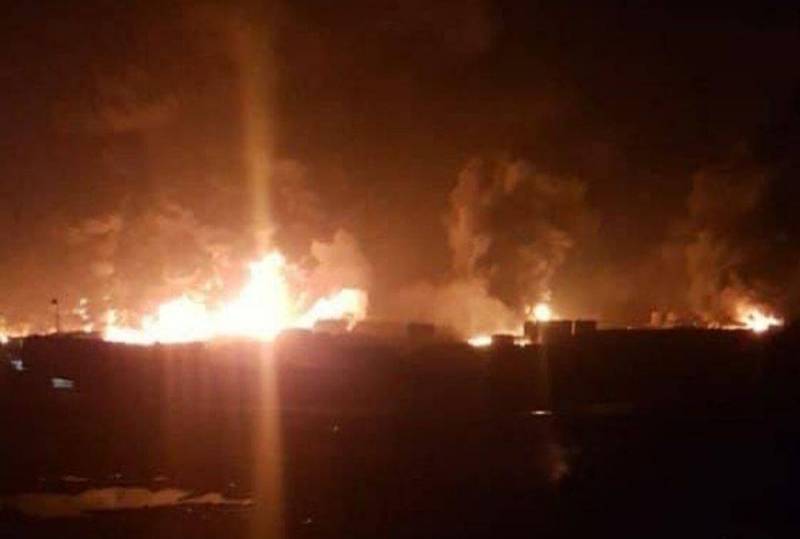 Note that this is not the first time that oil refining facilities in the north of Aleppo province have been hit. This territory is under the control of Ankara after the operation of the Turkish Armed Forces "Shield of the Euphrates" (August 2016 - March 2017).
October 23, 2020 powerful explosions
shook
the city of Jub al-Qusa, located between Jerablus and Manbij. These were Iskander-M missiles from the Khmeimim airbase. This place was the largest black market for oil and oil products in the region. November 24 "unknown planes"
bombed
oil refinery in the city of Kabasin.