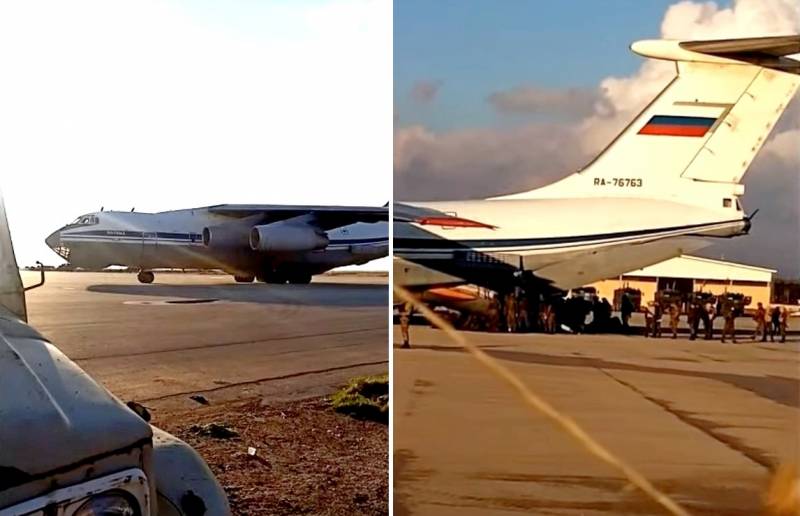 The situation in northern Syria remains tense. The Turks are trying to capture Ayn Isa in the province of Ar Raqqa, and the Americans are seriously
increased
its military presence in Al-Hasakah province. Therefore, Russia is increasing the number of personnel and
equipment
in the region.
On January 15, 2021, Moscow began the transfer of Russian troops to the El Qamishli airport, located 5 km from the border with Turkey, and deploy them along the M4 highway. This strategic road connects Aleppo (Aleppo) with the Iraqi border, passing through the entire northern Syrian Trans-Euphrates, inhabited by Kurds.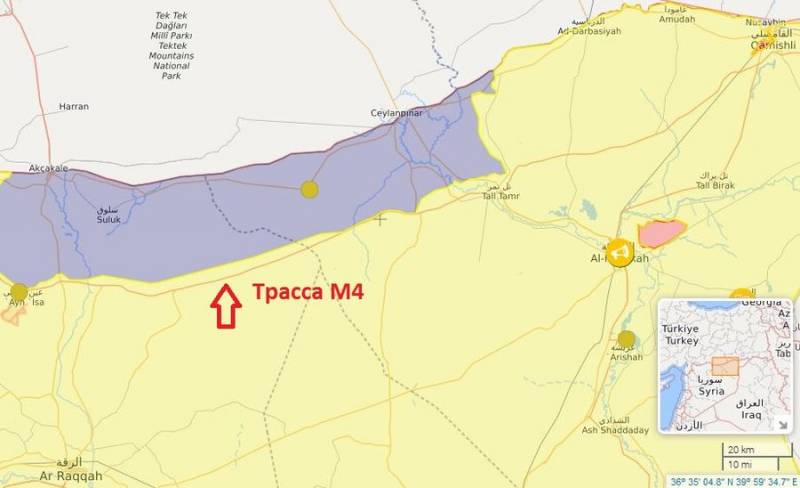 Footage appeared on the Web showing the arrival of the Il-76 VTA of the RF Aerospace Forces in El-Kamyshly. Since the fall of 2019, the airfield in this city is considered as Russia's third base in Syria. Moscow is even ready to rent it for 49 years.
It should be noted that the aggravation of the situation began on December 20, 2020, when pro-Turkish armed formations consisting of irreconcilable jihadists, with the support of the Turkish Armed Forces, launched an offensive against the Kurds near Ain Isa. Fierce battles began and on December 28, in the Ain Isa area, the joint posts of the Russian military and the SAA were urgently reinforced, after which the situation stabilized for a while.
On January 12, an additional column of Russian armored vehicles was sent to Ain Isu from the Khmeimim base to support the existing group. Arriving new Russian units are now stationed along the specified route on the Ain Isa - Tall Tamr section.
They must reliably ensure the safety of movement of civilians and cargo along the M4. Continuous shelling left the road paralyzed and northern Syria on the brink of a humanitarian disaster. The Russian contingent should help normalize the situation in the region.
We remind you that Russia still has
there is
a base near the city of Al-Malikiya in the northeastern part of the country, which is surrounded by American units "guarding" oil fields.