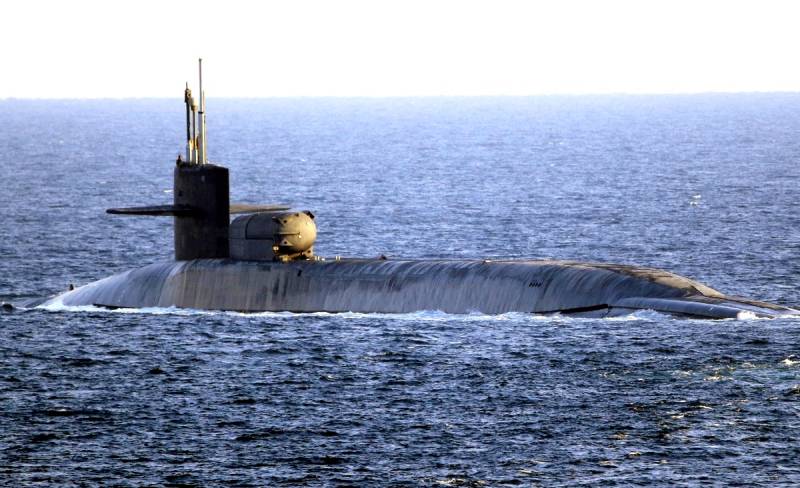 The USS Georgia (SSGN 729) Ohio-class nuclear submarine with more than 100 cruise missiles on board entered the Persian Gulf, warning Iran, writes the American edition of Military Watch.
After passing through the Strait of Hormuz, nuclear submarine
approached
to Iranian waters, making the entire territory of Iran a zone of reach for their missiles. The submarine is stationed there along with a pair of missile cruisers of the Ticonderoga class, the USS Port Royal (CG 73) and the USS Philippine Sea (CG 58). The deployment of the US Navy compound happened a few weeks before the anniversary
murders
high-ranking Iranian military man Qasem Soleimani in Baghdad (Iraq).
The Ohio-class submarines have few competitors in the world in terms of firepower, each of them capable of carrying up to 154 Tomahawk missiles with a range of up to 2500 km. This makes them ideal for attacking Iranian territory saturated with a variety of air defense systems, despite the fact that the Tomahawks are relatively slow and not so difficult to shoot down. The most modern air defense system S-300PMU-2, available in Iran, is capable of intercepting no more than 32 missiles at a time, so the Iranian air defense system will in any case not cope with a massive raid of cruise missiles.
However, Ohio submarines usually carry about two-thirds of the indicated number of missiles. The rest of the space is used to carry other vehicles. For example, a variety of unmanned aerial vehicles or mini-submarines for special forces units engaged in covert operations ashore.
The Ohio nuclear submarine may pose a threat to Iran's security for other reasons. Tomahawk missiles cannot hit well-fortified targets such as nuclear facilities and underground command centers. But they are capable of delivering dozens of simultaneous strikes against other targets across the country, from sewage treatment plants to power plants and airport runways, destroying infrastructure and
the economy
State.
At the same time, "Ohio" face some risk, trying to operate too close to Iranian waters, primarily due to the presence of the Iranians a significant fleet of small submarines that Iran acquired from the DPRK. They are very quiet and are well suited for fighting other submarines.