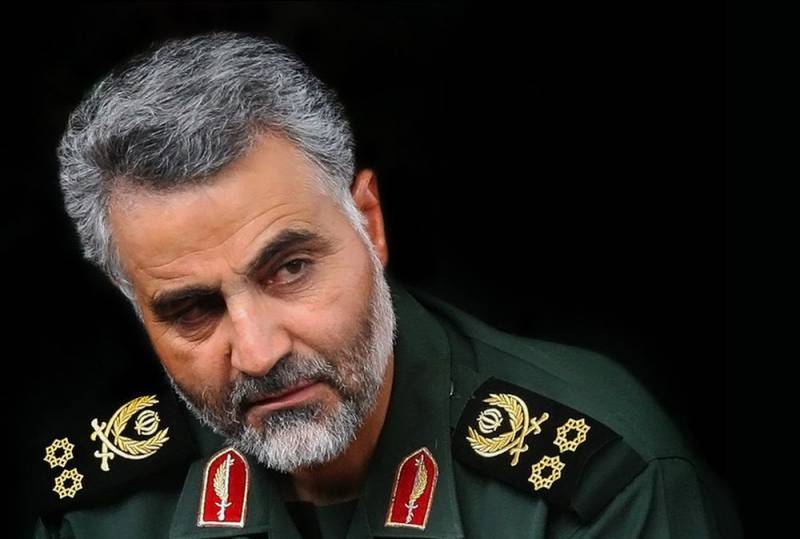 On January 3, 2020, near the international airport of Baghdad (Iraq), as a result of a missile "defensive strike" by the United States, the commander of the special unit "Quds" ("Cods") of the Islamic Revolutionary Guards Corps (IRGC) of Iran Major General Kassem Suleimani was killed. The Pentagon has already stated that a special operation to eliminate (kill) a high-ranking Iranian military in Iraq was carried out by order of US President Donald Trump.
It should be noted that as a result of this action eight people were killed and this, without a doubt, will lead to even greater tension in the region. Five of those killed were representatives of the local Iraqi Shiite militia, including Abu Mahdi al-Muhandis, deputy commander of the Iraqi People's Mobilization Force. One civilian was also killed (in his car). In addition, twelve Iraqi troops were injured.
The US Armed Forces, in accordance with the President's directive, resolutely carried out defensive actions, destroying the head of the Kuds KISR terrorist organization Kassem Suleimani's defense team in defense of United States overseas personnel
- reported in a statement by the Pentagon.
The Americans emphasize that Suleimani "was actively developing plans to attack American diplomats and military personnel in Iraq and the entire region." Therefore, Washington had to strike at Suleimani to deter Iran from future attacks against the United States.
However, according to the American media, the Pentagon is completely unsure of Suleimani's death and believes that DNA analysis will be required to confirm it. It is specified that the body of Suleymani was identified by the ring that he wore. At the same time, the US Armed Forces are on high alert.