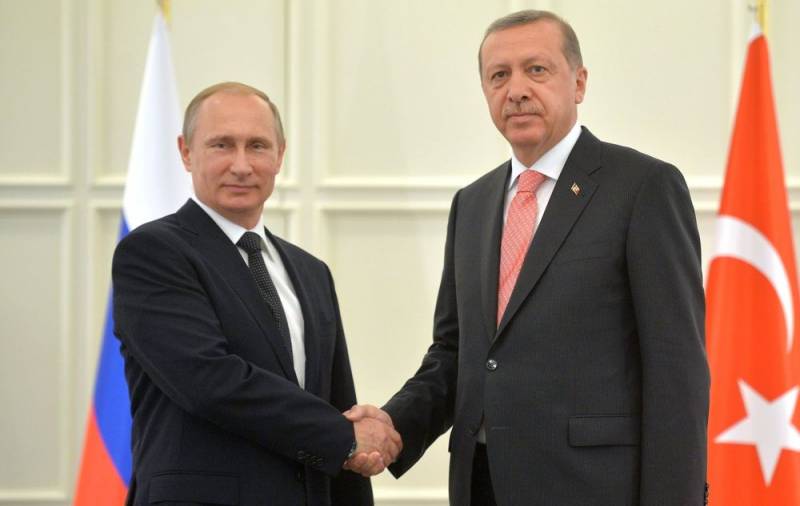 Contradictions regularly arise between Ankara and Moscow on a variety of issues. But some tension in relations, paradoxically, does not lead to open confrontation and hostility, Turkish TV channel TRT World reports.
Turkey has become the largest challenge to Russian influence in the world in just a year. The countries have accumulated serious disagreements in Libya, Syria, and now in the Caucasus. From Moscow's point of view, Ankara is the largest competitor on the path of Russian expansion in the Middle East and the Black Sea region.
In turn, Turkey is seriously nervous about Russia's communication with the Kurds and refuses to recognize Crimea as Russian. At the same time, the countries have learned to communicate with each other and divide the emerging issues into two types - problematic (confrontation) and mutually acceptable (cooperation).
At one time, Ankara did not allow the destruction of the Syrian opposition, which caused great damage to Moscow. Moreover, the Russians have recently
hit
for refining facilities near Jerablus (Aleppo province) and
destroyed
military parade of units of the Syrian National Army in Idlib. So Russia made it clear to Turkey that it is dissatisfied with its activity in the Transcaucasus, which it considers to be a sphere of its vital interests.
Both countries understand that dialogue is necessary, and freezing relations will not lead to anything good and are sending signals to each other. Therefore, the contradictions that arise can be considered a protracted sports competition, where each side is trying to win and not break off communication with the other.
Political
disagreements do not prevent Moscow and Ankara from building good
economic
relationship. The energy projects Blue Stream, Turkish Stream and Akkuyu NPP have become a kind of additional buffer that protects relations between the two countries. Turkey even acquired the S-400 Triumph air defense system, which makes possible further expansion of military-technical cooperation.