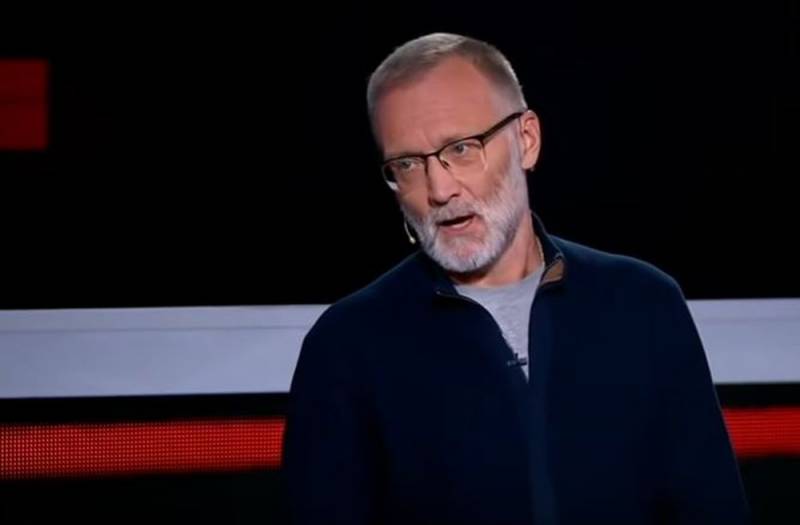 Warsaw can help the Belarusian opposition organize not only an "alternative government", but also a "second army". This was announced by Russian political scientist Sergei Mikheev on the air of the social and political talk show "Evening with Vladimir Solovyov" on the TV channel "Russia 1".
According to Mikheev, the West in general, and Poland in particular, needs alternative power structures in Belarus itself or abroad. Moreover, the degree of their legitimacy does not interest the organizers of the "color revolution" at all. They are necessary in order to be able to conclude agreements with Minsk. Therefore, now, at the first stage, the promotion of the pseudo-president of Belarus Svetlana Tikhanovskaya is being actively carried out.
It will be possible to conclude any agreements with these structures, including military
political
... Yes, we can say that everything is a soap bubble. But, nevertheless, imagine a situation in which she (Tikhanovskaya - ed.) Will acquire a minister of defense, her own head of the security service, and will begin to create some kind of alternative Armed Forces. And at some point they will conclude an agreement with NATO on partnership and cooperation
- explained the political scientist.
Mikheev believes that the West can easily agree to this and wait for the right moment to strike. In addition, he suggested that a major provocation could occur during the inauguration ceremony of the official President of Belarus Alexander Lukashenko.
The inauguration will take place, he (Lukashenko - ed.) Must take office. It's just that now the Belarusian authorities are hiding the date in order to reduce the opposition's room for maneuver. But I think that the opposition and its Polish curators will try to arrange a bloody clash with the riot police, or maybe they will find psychopaths who will burn themselves or blow up someone. The nature of terrorism is about the same, especially if there is no way to use snipers
- summed up the political scientist.
We remind you that after losing the presidential elections, the Belarusian oppositionists who left the country immediately
put forward
the idea of ​​creating a "government in exile". Then in Russia
started talking
that the "European integrators" are trying to implement in Belarus a mixture of the "Venezuelan scenario" and "Polish Solidarity".