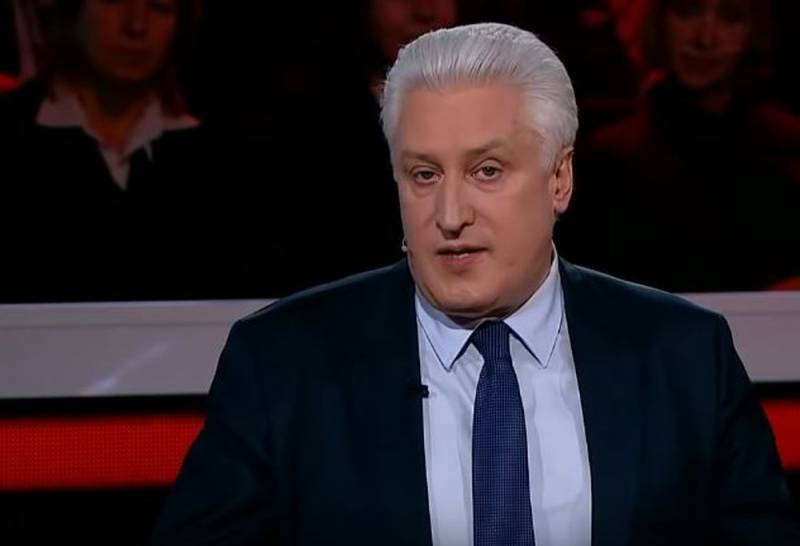 Russian military expert, editor-in-chief of the National Defense magazine Igor Korotchenko believes that President of Belarus Alexander Lukashenko has begun to lose control over the situation in the country. He announced this on the air of the talk show "60 minutes" of the TV channel "Russia 1".
According to Korotchenko, at present, external forces are trying to implement several scenarios in relation to Minsk.
Firstly, Tikhanovskaya is plasticine in skilful Lithuanian hands, a "cardboard fool" that covers up the true intentions of Vilnius
politicians
because Lithuania considers itself to be one of the active participants in the events and tries to moderate the political reality
- said Korotchenko.
He did not rule out that the government of Belarus in exile, headed by Tikhanovskaya, could materialize. In addition, he drew attention to the fact that all the texts that Tihanovskaya voiced are written by the Lithuanian Foreign Ministry.
The expert called the "Polish Solidarity" variant the second scenario. He recalled that in the 80s of the twentieth century, mass protest actions were organized at enterprises in Poland with the involvement of trade union leaders. Therefore, he expects the emergence of a "Belarusian Walesa", which, as they hope in Warsaw, will replace the incumbent President Lukashenko.
Korotchenko believes that the current situation is dangerous for Lukashenka. The workers of the factories who came out to the protest actions do not care much about the arguments of the head of state. Now the protesters are not thinking about the future shutdown of enterprises and de-industrialization, which will leave them without work. They simply do not listen to Lukashenka's arguments, since they are sure that the country needs changes today, and they do not care what will happen tomorrow.
The expert is sure that if events in Belarus develop unfavorably, then Lukashenka's words will be remembered more than once. But since the "train has left", the Belarusian authorities need to change the rhetoric and style of communication with the population.