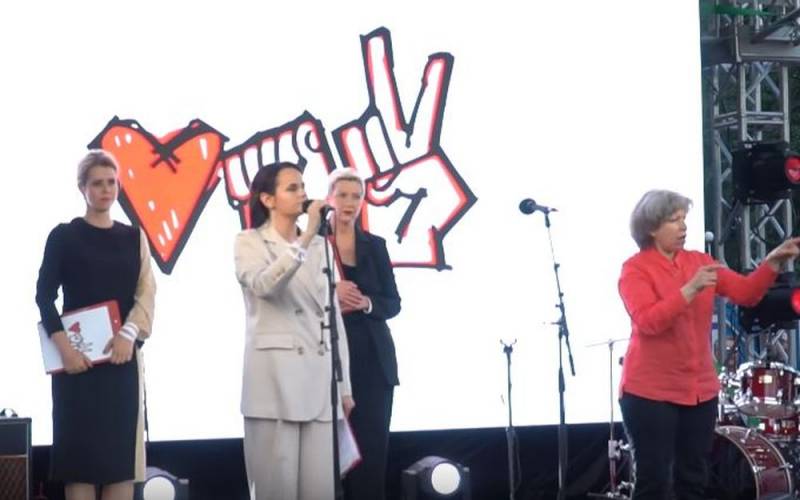 Belarusian Eurointerrogators are trying to implement the "Venezuelan scenario" in their country, when the collective West simply appoints a convenient person to the post of head of state and ignores the officially acting government. This is evidenced by the recent actions of the opposition leaders, who amicably left the country and began to form a government in exile.
One of the leaders of the opposition, Valery Tsepkalo, told the publication
Kommersant
on the creation of a "Congress of National Salvation", which will include all interested parties. It will contain
economic
, power and other blocks. He called it a union around principles, not a specific leader.
Perhaps "Congress" will turn into the future government of the country, which will hold free democratic elections
- he specified.
In addition, Valery Tsepkalo made an appeal to the EU countries to hold a conference on the situation in his country.
We will submit documents on falsifications, on how the electoral process went. Countries themselves will be able to decide whether the electoral process was in line with some elementary norms and who is the winner
- he added.
At the same time, Veronica Tsepkalo, the wife of Valery Tsepkalo, in her video message called on the international community to recognize Svetlana Tikhanovskaya as the only legally elected head of state.
In turn, Russian publicist and politician Nikolai Starikov said on the YouTube channel "Soloviev LIVE" that Lukashenka had become a hostage of his own
political
games. Now the West will constantly keep him in suspense, using the fact that the opposition leaders are leaving the country. If Minsk starts actively cooperating with Moscow, then the "Venezuelan scenario" is quite possible.
The West is pushing Lukashenka towards further escalation, or at least a negative policy towards Russia. And as soon as he tries to move away from this, he will immediately begin to threaten with the activation of the false president. So Lukashenka has driven himself into a very difficult trap on his own.
- summed up Starikov.