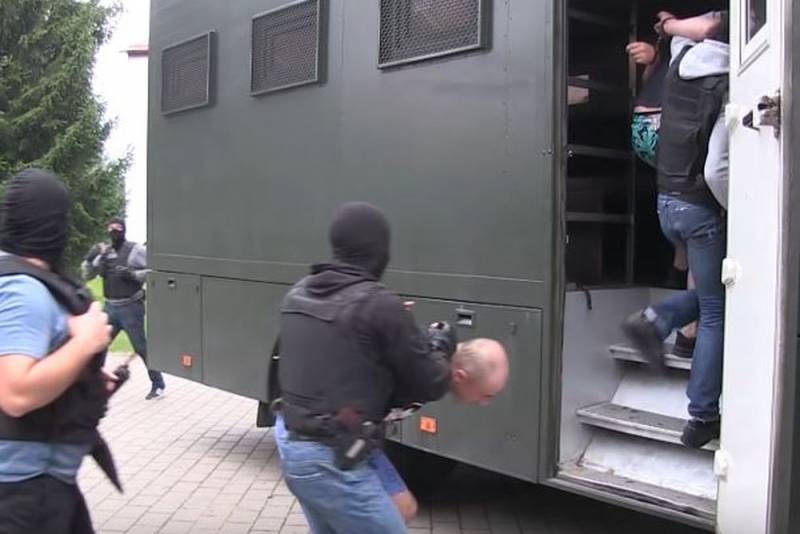 Recently, a number of Russian journalists and social activists unanimously announced that 33 Russian citizens arrested in Belarus
were heading
to work in Venezuela, and their detention near Minsk may be
Chinese
companies. But, as the Internet agency managed to find out
"URA.Ru"
, the Russians did not go to Venezuela, but to Libya.
This became known from a source who wished to remain anonymous, who is personally familiar with one of the detainees - Perm. According to the source, the fighters of the private security company "MAR" contracted to guard one of the ports in Libya for three months.
The information that they were supposedly going to fly to Venezuela is not true. They were transferred to Libya to guard the port. I am sure of this, since one of them is a resident of the Perm Territory. I know him personally. Another Perm was also going there - they filled out the questionnaires of the private security company "MAR"
- said the insider.
The source added that his acquaintances themselves did not know the name of the city where they were going, so it is impossible to determine whether this territory is under the control of the PNS or LNA. The employees of the private security company had to find out specific details only on the territory of Libya, which was actually divided into two parts.
We remind you that in the last days of July 2020, Libyan TV reported that the Al-Sarraj militias, subordinate to the PNS, were trying to lure Russians to Tripoli in order to use them as "evidence" of the presence of "Wagner PMC" militants in Libya.