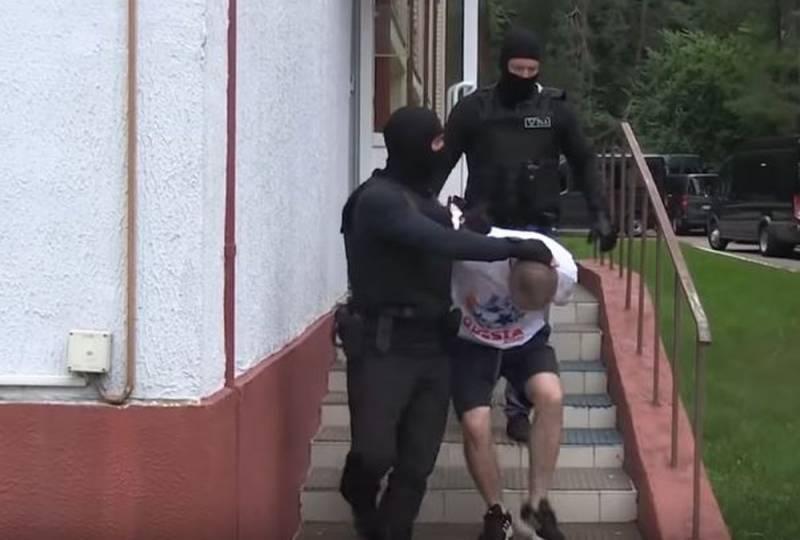 The WarGonzo project, founded by Russian journalist Semyon Pegov, managed to find out that the final destination of the "PMC fighters" captured in Minsk was not Syria or Libya, but a completely different country.
Before that Pegov
сообщил
who the compatriots really are, whom the Belarusian authorities and the media unceremoniously called "the Wagner PMC militants who came to aggravate the situation in the country". It turned out that all these people officially work in one of the private security companies (PSC) with the loud name PMC Mar LLC, which guarded gold mines in Sudan, oil fields in Venezuela and even accompanied humanitarian supplies for residents of the LPR and DPR. Thus, it was established that this is not a "military company", but an ordinary security company, which has nothing to do with PMC Wagner.
WarGonzo noted that Mar employees were heading to Venezuela. In this country, especially after the aggravation of relations with neighboring Colombia, professional security guards for industrial facilities are in great need. Moreover, the data came from the head of the investigative group of the Investigative Committee of Belarus, Alexander Agafonov. He stated that all 33 Russians had tickets for July 25, 2020 for the Minsk-Istanbul flight. However, the detainees were confused in their testimonies and could not say exactly where they were going. Most of them spoke about Venezuela and Turkey, two said they were flying to Cuba, and one pointed out Syria in general.
This aroused suspicion among investigators. For some reason, Belarusian law enforcement officers found it difficult to understand that there are no direct flights from Russia to Venezuela and the staff may not know the exact route of travel - this is a headache for the company's management, to organize and provide everything. The process itself is a complex matter and the staff does not need to know all its subtleties, their job is to protect.
In normal times, before the pandemic and exacerbation in Venezuela, it was possible to get there from Moscow on one flight only on board a military transport aircraft or a strategic bomber. Now everything has become much more complicated and many transplants are required.
First you need to get from Minsk to Istanbul. Then fly to Madrid (Spain). After that, get to Cuba, where planes rarely fly, and only then from Havana you can get to Caracas, the capital of Venezuela, with which not all countries now maintain relations.