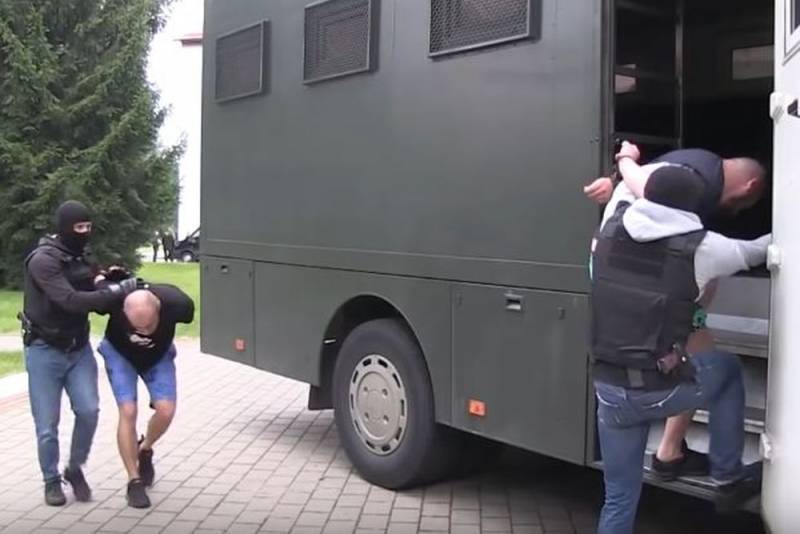 Russian writer, member of the Central Headquarters of the ONF and a working group on the preparation of proposals for amending the Constitution of Russia, the head of the For Truth party Zakhar Prilepin told the Internet agency
URA.Ru
"That the Chinese may be behind the arrest of Russian citizens in Belarus.
Prilepin, commenting on the situation with the Russians detained near Minsk, whom the Belarusian authorities hastened to call "the Wagner PMC fighters", agreed with the opinion of the Russian journalist Semyon Pegov.
What Semyon Pegov wrote is true, everything is so. I knew from the first day that the guys were going to Venezuela through Belarus. Maybe we may not know some other details, but everything is approximately as Semyon writes.
Prilepin said.
Before that, Pegov suggested in his Telegram channel WarGonzo that some Chinese companies could "order" Minsk to carry out such a special operation, because Beijing competes with Moscow in Africa and Latin America. He believes that President of Belarus Alexander Lukashenko, who is now very worried about the issue of re-election (elections on August 9, 2020), could have helped the Chinese "comrades" and break the established scheme of supplying the necessary specialists from Russia to various regions of the planet. Also, a journalist
found
where the detained Russians work and where they were going.
It should be added that the detained 33 Russians are now suspects in the criminal case "on the preparation of a terrorist attack." On July 31, 2020, the investigation elected them against them, and the prosecutor approved a preventive measure in the form of detention. At the same time, Russia does not admit these charges and asks to release its citizens.