We did not have time
report
how the Libyan government turned to Russia with a request to stop the parliamentary forces advancing to Tripoli under the direction of Field Marshal Khalifa Haftar, as the leadership of the Libyan People's Army (LNA) has already called the terms of a truce with the Islamists. A corresponding statement, on behalf of the LNA, was made by Brigadier General Ahmed al-Mismari.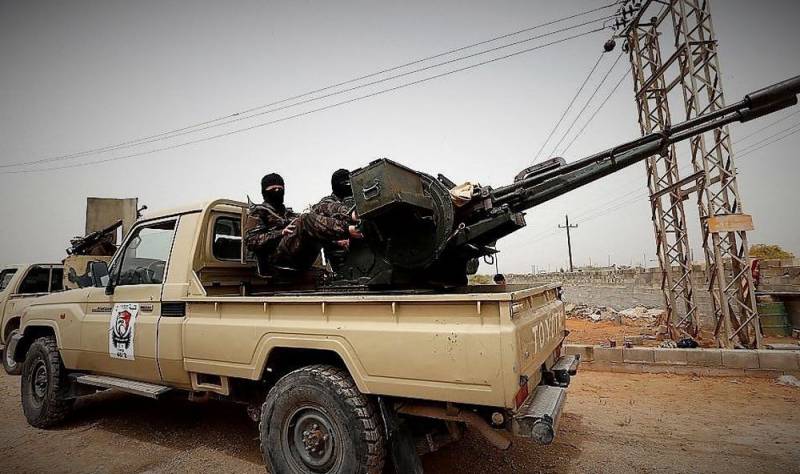 The ceasefire and its terms will be set based on the assessments of field commanders
Al-Mismari said.
This suggests that if the opposite side (units of the government of national salvation (PNS), their allies, Islamists and thugs from the "free" city of Misurat) will not fire at the positions of the VLA, then the commanders of these units will not give the order to open fire in reply. At the same time, al-Mismari did not say whether the LNA would stop the advance of its troops or not.
It should be noted that the advance of the parliamentary forces in Tripoli began on April 4, 2019. They are currently located 12 kilometers from the capital. Town
blocked
from the south, west and east, the LNA units reached the Mediterranean Sea and cut off the land supply routes. Now PNS can receive reinforcements only through the seaport and Mitiga airfield located in the city.
It should be recalled that the second civil war in Libya began in May 2014. The country was divided into two parts. The west of Libya fell into the hands of the parliament sitting in Tobruk. The east of the country, with the capital Tripoli, was under the control of the PNS, led by Islamists and supported by the UN.
On April 8, 2019, a spokesman for the Russian president Dmitry Peskov said that Moscow was calling on all parties to the conflict to refrain from actions that could lead to bloodshed. After that, the PNS remembered Russia and grabbed the saving straw.
Before that, on April 7, 2019, Washington demanded that Haftar immediately stop the offensive on Tripoli. However, this did not affect Haftar and he continued the offensive. But the American troops from the US African command began a hasty evacuation from Libyan territory.