Spring came. A little more, and the fourth part of the period allotted for the conclusion of a new transit agreement on gas supplies through Ukraine will pass. In Kiev, they believe that a new agreement should be signed on its terms by mid-July 2019. The Ukrainian Foreign Ministry called this scenario "Plan A". If this is not done, then the Foreign Ministry has threatened Russia and the European Union with a kind of "Plan B". What kind of "Plan B" is this for whom it is beneficial, and against whom it is actually directed, considering that it was developed jointly with the USA?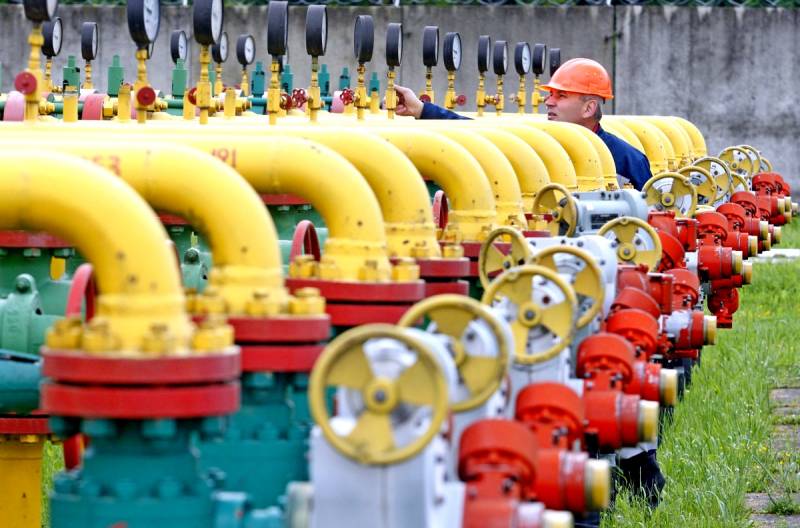 First of all, we will deal with "Plan A". The Ukrainian Foreign Ministry explained:
Our "Plan A" is to ratify the new annexes to the Association Agreement with the EU, make them legally binding and implement them in any scenario and in any case.
In this case, Ukrainian diplomacy mixed together things not directly related to each other. Even if the requirements of the Third EU energy package are applied to Nezalezhnaya, they do not apply to Gazprom, since the Russian company does not own a gas transmission system through which it supplies to Europe and does not load a transit pipe even at half capacity. The situation will change all the more after the commissioning of Nord Stream-2 and Turkish Stream.
The question is completely different. The Ukrainian GTS is very worn out; it requires multibillion-dollar investment in repairs. Berlin forced the Kremlin to agree to maintain transit through the Independent. And now, Brussels and Kiev intend to impose a long-term contract on Gazprom for at least 10 years and knock out funds from Moscow for the maintenance of the gas transportation system. Naftogaz also dreams of increasing transit payment rates.
If "Plan A" is fully implemented, then the entire burden of maintaining Ukrainian energy will be borne by Russia, and the gas transmission system, after modernization, may ultimately fall into the hands of European partners. It is not surprising that Gazprom is trying to evade this perspective.
What could be "plan B", provided by the Americans in case of failure of the first? Suppose that a transit agreement has not been concluded before the end of the year. Then the Europeans are left without gas supplies through the Ukrainian pipe, which will be a disaster for them and for Gazprom. And what will happen to Ukraine itself?
It is no secret that today Nezalezhnaya is buying the same Russian gas from its neighbors from the European Union on a "virtual reverse", but it is much more expensive. In 2018, Kiev bought about 10 billion cubic meters of "virtual reverse". What will she do herself if this fuel is no longer physically? Here Polish friends and American saviors come onto the scene. There is an opportunity to organize gas pumping from Poland to Ukraine through an empty pipe. And American LNG can pump it.
We will remind, earlier
we told
that Warsaw has entered into several major long-term contracts for the supply of American and British LNG. The USA promised Poland that it would become a large regional gas hub. At that time, it was not entirely clear what was being discussed, and how the Poles proposed organizing LNG transit. But if it was about tying Ukraine to Poland, then the picture becomes different.
There is still a question of price. U.S. LNG alone is very expensive. If you start to pump it through the pipe, the final cost for Ukrainian consumers will increase even more. And there are certain restrictions on the capacity of the Polish LNG terminal: it is designed for 5 billion cubic meters of gas with the needs of Independent 10 billion. If there is guaranteed sales to Ukraine, then Warsaw may well expand its capacity for receiving LNG. Let's not forget about Poland's plans for the purchase of pipeline gas in Norway in the amount of 10 billion cubic meters. It may turn out to be a good business on its resale with a cheat to Ukrainian friends.
The bottom line is that if "plan B" is precisely this, then it is disadvantageous neither to Europe, nor Russia, nor, moreover, to Ukraine itself, but it is very interesting to the USA and Poland.