Warsaw intends to challenge Berlin in its plans to become a major European gas hub. So, Germany expects to receive an additional 55 billion cubic meters of gas from Russia, which will make it
the economy
more competitive and will allow re-export of "blue fuel" to neighboring countries. Poland is one of the main opponents of Nord Stream-2 in the Old World, and that's why.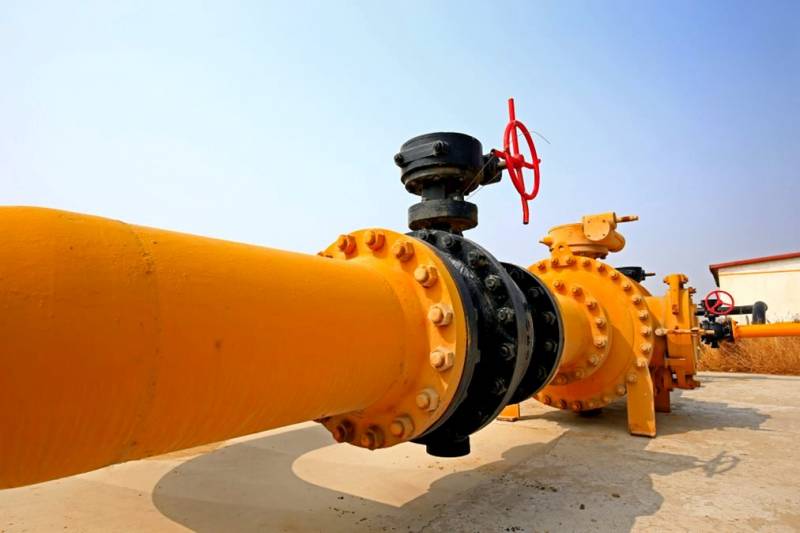 U.S. Ambassador to Poland Georgette Mosbacher promised Warsaw that it would become the main center for re-exporting American LNG to the European Union:
Poland will become the center of re-export in this region.
What are the reasons for the Poles to hope to pull the palm from the Germans to their side?
First of all, you need to understand that Poland itself is a country dependent on external gas supplies. It is easy to guess that it is supplied from the Russian Federation under an old contract concluded already in 1996. So, Gazprom accounts for 67% in Poland. Warsaw periodically tries to bargain for more favorable terms under a long-term contract with a domestic monopolist. So what then do the Poles expect?
At first
, this country has its own gas production, which produces about 4 billion cubic meters of a little more than 19 billion consumed annually.
Secondly
, Warsaw has planned the construction of its own gas pipeline called Baltic Pipe, which will have to supply about 10 billion cubic meters of gas per year from Norway. True, there is a possibility that Sweden and Denmark may also connect to the pipe, which will reduce the amount of "blue fuel" reaching Polish consumers.
Thirdly
, Poland built its own regasification LNG terminal in иноwinoujцеcie. According to some estimates, the total cost of the project with all associated costs amounted to about 1 billion euros. The launch took place in 2015, and the Polish authorities then announced:
Poland has reached its strategic goal: we are independent in the gas issue.
Well, speaking objectively, we are only talking about replacing one dependency with another. So, at the end of last year, the Polish gas company signed a long-term contract for 24 years on the supply of LNG with the American company Cheniere Marketing International. At the same time, an agreement was signed on the purchase of liquefied natural gas from another company from the United States Venture Global LNG for 20 years. Centrica Britons also made a sign, signing a supply agreement for the next 5 years.
Thus, Warsaw voluntarily swallowed the hook of energy dependence on the Anglo-Saxons. But where does the status of a regional gas hub?
Both the European Commission and, in particular, Germany agreed to purchase LNG from the United States under pressure from Donald Trump. There are already unloaded LNG terminals in Europe, and construction of new ones is planned. In this situation, it is completely incomprehensible how Warsaw intends to become a regional gas distribution hub in the economic and, especially, technical aspect.