Famous Russian politician Franz Klintsevich, member of the Federation Council Committee on Defense and Security, commented
statement
former NATO Secretary General Anders Fogh Rasmussen about the fact that Minsk needs to choose between Western "democracy" and Russian "annexation". The senator believes that such words signal the beginning of a special operation of the West against Belarus.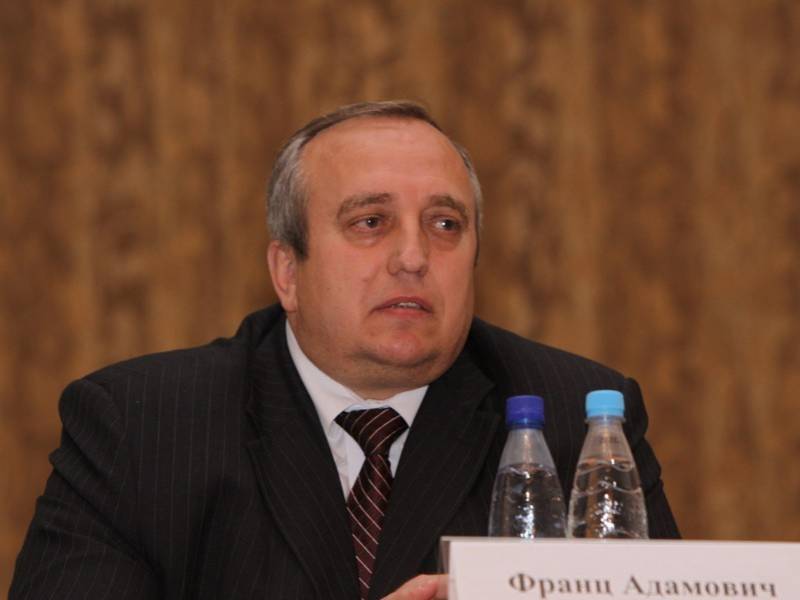 In an interview with the resource
"Sight"
Klintsevich said that at present there is "ideal relationship" between Moscow and Minsk, which does not suit
politicians
in the West. Rasmussen's words, he said, are part of an information and psychological campaign against Belarus.
For 15 years now, a special operation has been deliberately carried out to bleed Russia and Belarus. This is done very subtly through the media, through young people, especially those who receive education in Poland and Lithuania. In the West, this work is planned and professional.

- he said.
The senator specified that the statement of the former NATO Secretary General shows the West's dissatisfaction with the current Belarusian authorities led by Alexander Lukashenko. On the one hand, they say that he should leave, and on the other, they will flirt with him, as before with Viktor Yanukovych.
Klintsevich emphasized that the Belarusian people do not need the experience of Georgia or Ukraine in "building democracy". External forces, he noted, intend to use the internal problems of Belarus to impose scenarios that were implemented in the above countries. And Belarusians will be promised the opportunity to leave to work in Europe, luring with a "carrot of freedom".