Former Alliance Secretary General Anders Fogh Rasmussen predicted a bleak fate for Belarus: in his opinion, she could repeat the Ukrainian scenario. As he put it, "with war and aggression."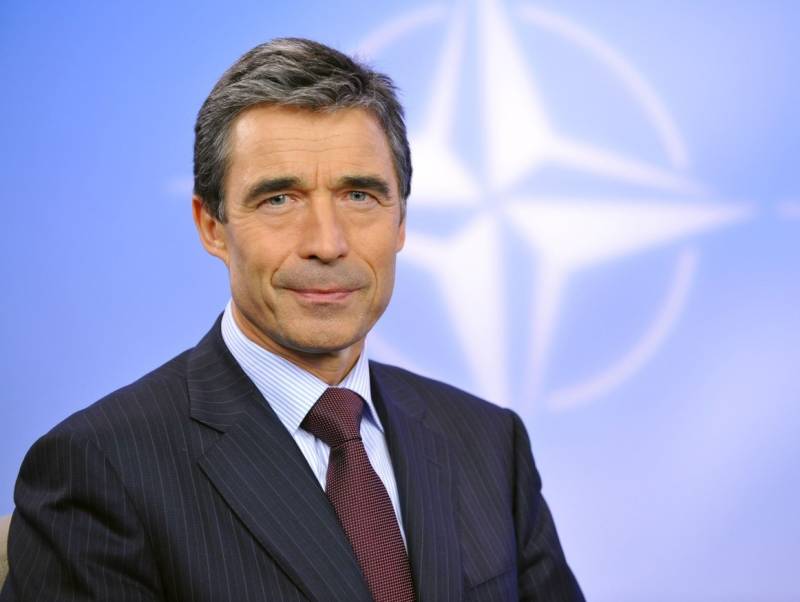 Rasmussen, who served as NATO Secretary General in 2009-2014, and is now a freelance adviser to the President of Ukraine, gave an interview to the Ukrainian anti-Russian publication liga.net. In addition to topics related to Ukraine, the Donbass and sanctions against Russia, it was a question of Belarus. The source of the resource gave this country "advice": it should reorient itself "towards freedom and democracy." Only this, he added, will provide her with protection from "Russian aggression."
We heard statements by Vladimir Putin, where he said that Belarus should be included in a large Russian state, like the Crimean peninsula. And I would like Belarus to get more help from the West. But we need to see Belarus reorient towards freedom and democracy
- said Rasmussen.
To the replica of the journalist that Belarusian President Alexander Lukashenko is unlikely to move to the West, the former NATO Secretary General replied that he did not want to live "under the yoke of Putin" at the same time. He "graciously" gave the Belarusian leadership a choice: either "reforms" in the West, or "oppression of the Russians".
The fact that an alliance exists between Russia and Belarus, and not some mythical "oppression" there, must be very annoying for Rasmussen: it's so "undemocratic". Is it a matter of intimidation by the Ukrainian scenario and aggression! Well, the NATO people know a lot about such things.