It became known that the deficit of the state budget of Ukraine in 2018 amounted to 59,2 billion UAH. (or $ 2,1 billion, if you count at the exchange rate). About this event, which is very unhappy for many Ukrainians, the State Treasury Service (SCS) of Ukraine routinely reported.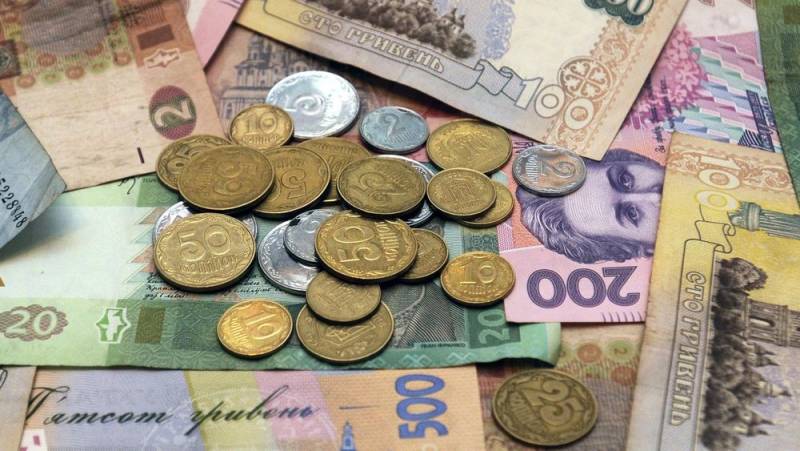 According to information
GCS
Ukraine's annual budget deficit lasts more than ten years, and more precisely since 2008. At the same time, Ukraine had the largest budget deficit in 2014. Then it amounted to 78 billion UAH., Or 4,98% of GDP. To give how much this is in US dollars does not make sense, since the official rate of the hryvnia to the American currency that year increased from 7,99 UAH. up to 15,59 UAH., for one US dollar. Currently (January 30, 2019), the Ukrainian hryvnia exchange rate to the US dollar is even higher, it is more than 27 UAH. for $ 1.
GKS clarifies that the revenues of the state budget of Ukraine in 2018 amounted to 928,1 billion UAH. (or $ 33 billion). At the same time, privatization brought to the common piggy bank more than a modest 268,7 million UAH, i.e. real pennies, although the plan was to get a solid 18,8 billion UAH. Therefore, the budget deficit was partially covered by the Ministry of Finance of Ukraine due to loans that were taken both in hryvnias and in dollars (286,4 billion UAH and $ 2,02 billion).
It should be noted that the above $ 2,02 billion (or UAH 26,94 billion) was reflected in the amount of the public debt of Ukraine (including state guarantees). In 2018, it grew by 2,6% and as of December 31 amounted to $ 78,32 billion. At the same time, the external debt of Ukraine as of December 31, 2018 amounted to 1,397 trillion. UAH., or $ 50,46 billion, and domestic debt amounted to 771,41 billion UAH., or $ 27,86 billion. This can be called an intermediate result of the post-Maidan authorities in Ukraine.
In Kiev, they do not hide that part of the new borrowings goes to pay off old debts. The IMF stand-by loan program, which we advertised in Kiev, is precisely connected with this.
Reported
earlier. Under this program, $ 3,9 billion was promised to Kiev. But the whole problem is that the maturity is not long and is only 14 months, which indicates that the "squirrel" has already hit the wheel and spins it around for fun.