As we expected
earlier
, Senator from Karachay-Cherkessia Rauf Arashukov detained on suspicion of involvement in a double murder.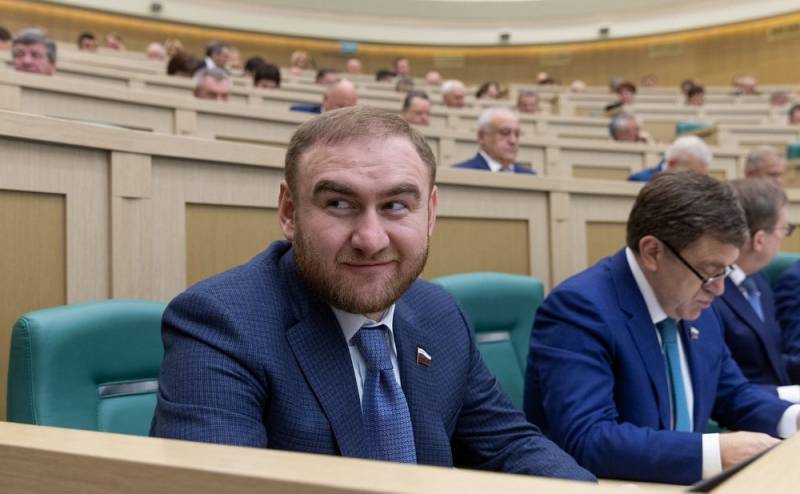 What has been talked about for years in the Stavropol Territory has turned out to be true - the senator was involved in the killings of the leader of one of the youth movements Aslan Zhukov and adviser to the head of Karachay-Cherkessia, Fral Shebzukhov.
Both murders were committed in 2010, however, only the appearance of a confession from a killer made it possible to claim that it was Arashukov who ordered the killings.
The roots of permissiveness and long-term impunity of Arashukov should be sought in the clan relations traditional for the region.
"A ticket to life" was written by Rauf his father - Raul Arashukov, a major entrepreneur in the gas industry, who, in turn, was made a "major entrepreneur" by his proximity to the former assistant to the head of the presidential administration Nazir Hapsirokov.
Clan ties and corruption turned out to be so strong that none of the numerous criminal cases against Raul Arashukov ended in real time, although by that time Arashukov Sr. had two criminal convictions for fraud.
Be that as it may, this time, in view of the gravity of the crime, the father and son of the Arashukovs are unlikely to turn their backs on the real term.
The official representative of the Investigative Committee of Russia Svetlana Petrenko confirmed the information that the involvement of the senator from Karachay-Cherkessia Rauf Arashukov in the two murders of 2010 has been established.