So that the Russian opposition does not tell about corruption and impunity of persons close to the authorities, arrests are held throughout the country with enviable regularity.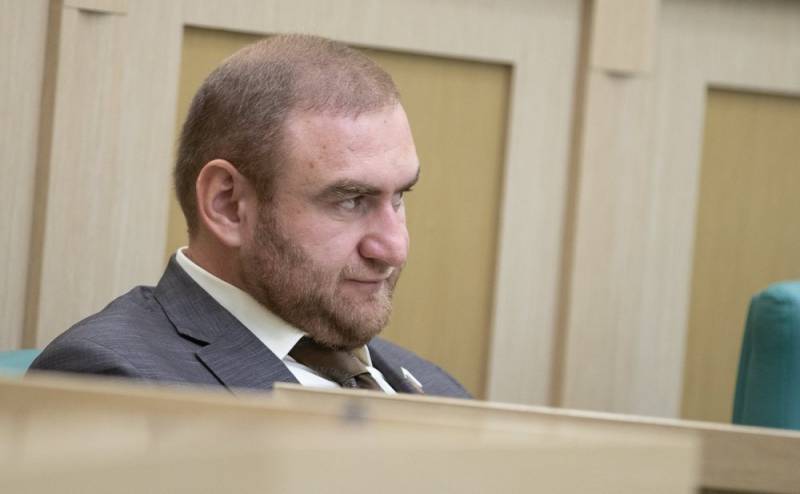 Own source
TASS
in the upper house, he said that on Wednesday, right in the conference room of the Council of Federations, senator from Karachay-Cherkessia Rauf Arashukov was detained. According to the interlocutor of the agency, the senators agreed to search and detain the representative of Karachay-Cherkessia Arashukov, after which he was detained and taken out of the hall.
According to preliminary information, Rauf Arashukova is charged with participation in a number of crimes, including the creation of a criminal community, which is classified as serious. The senator's detention was preceded by the removal of the press from the conference room and the transfer of the meeting to a closed regime, in which FSO officers blocked all entrances to the room.
Rauf Raulevich Arashukov is the son of a major entrepreneur in the gas industry and one of the youngest Russian senators - 32 years old.
In all likelihood, the detention of the senator is due to the fact that last 2018, the killers of the leader of the Circassian youth movement Aslan Zhukov and the adviser to the head of Karachay-Cherkessia Fral Shebzukhov, who called the customer of the crime Rauf Arashukov, were detained.