Apparently, the popularity of "flexible" gadgets is gaining momentum. We have already managed
become acquainted
with folding tablets and smartphones in half, as well as a curled-up TV. But it seems that electronics manufacturers intend to continue the trend.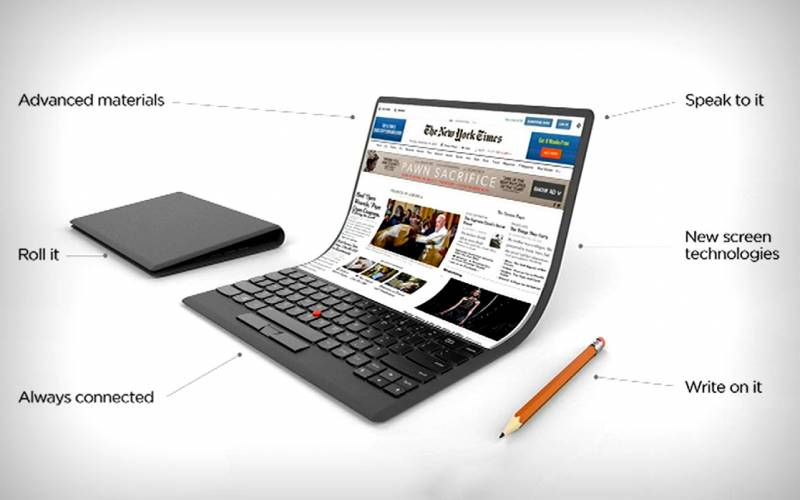 So, on the eve it became known that the Chinese brand Lenovo published a patent, which refers to a flexible laptop. The document states that the device will be able to fold in two places and will have a keyboard that is combined with the display.
The first compartment just includes the input tool and the filling of the device. The other two are a screen that occupies as much as 2/3 of the total area of ​​the device. About what "iron" the novelty will be equipped with and how long it will be able to work autonomously, the patent does not say anything. In addition, it is not yet clear why the second fold is needed. Perhaps the device will be able to support the function of multiple desktops or some other "utility".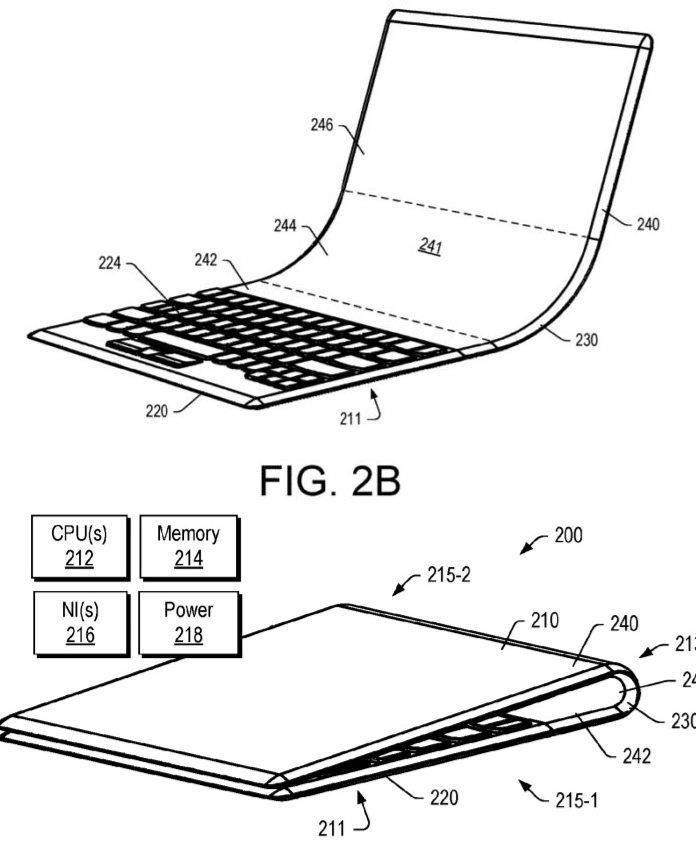 Whether the bold idea of ​​the manufacturer will be implemented in practice and whether the innovation will go on sale is not yet known. However, it is worth noting that this idea has already been discussed earlier. And the famous Korean manufacturer LG even partially demonstrated the capabilities of such a 13-inch gadget at Computex 2018.