The management of Naftogaz of Ukraine, represented by Andriy Kobolev, continues to reassure the Ukrainian public with stories about the bright future of the Ukrainian gas transmission system (GTS). This time, on the radio station
"New time"
(excerpts from the interview lead
TASS
), Kobolev said that American business is ready to invest in the Ukrainian gas transportation system.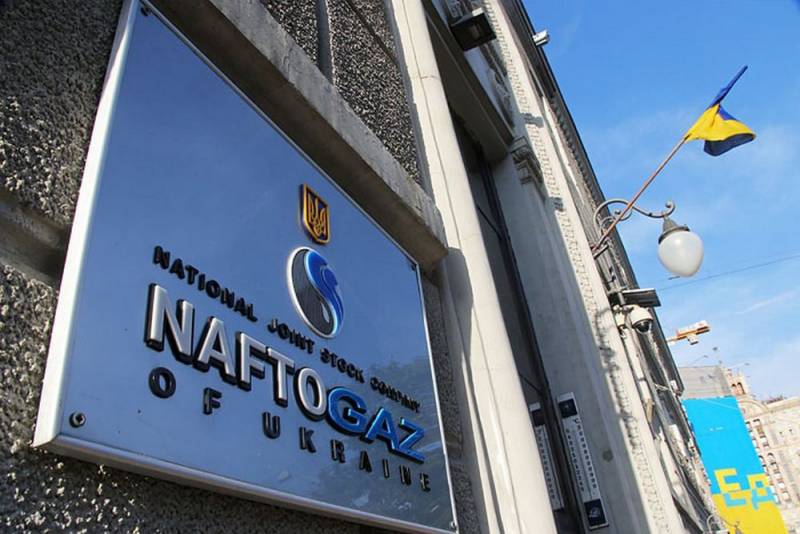 Shortly before this, Kobolev patriotically reported how the EU business was "ripe" for cooperation with the Ukrainian GTS. Now he has reached the USA. At the same time, American business is suspiciously silent, as before European.
There are large western companies that might be interested in our GTS. The law allows you to have 49 percent control
- said Kobolev.
The main storyteller of Naftogaz said that he does not sleep at night, but is in active negotiations with several large companies.
And they are interested and they really want to do it.
- he said, refusing to clarify the names of specific companies, and what exactly they want to do.
But there is a company that is considering investing billions of US dollars in the Ukrainian GTS
- Kobolev did not relent, specifying, this time, that this is an American company.
The head of Naftogaz is confident that if alternative routes for the transit of Russian gas to Europe, such as Nord Stream-2 and Turkish Stream, are realized, certain sections of the Ukrainian gas transportation system can be dismantled. At the same time, Kobolev already forgot about the Nord Stream, which has been working for a long time. It is possible that at the beginning of the construction of Nord Stream 3, amnesia will affect Kobolev and that part of the brain that is responsible for the memory of Nord Stream 2.
We remind Kobolev that the Russian authorities (repeatedly) reported that the completion of the construction of Nord Stream-2 does not mean an automatic refusal of gas transit through the territory of Ukraine. This suggests that Moscow still gives Kiev the opportunity to "sit on the pipe." Only behave in this case needs to be human, and not the way it is
makes
Naftogaz's executive director, Yuri Vitrenko (the son of the famous and desperately "progressive" socialist Natalya Vitrenko) who regularly announces the filing of new lawsuits against the Russian Gazprom.