The Security Service of Ukraine (SBU) continues to violate the current Constitution and openly incites religious hatred in the territory controlled by Kiev. So local authorities are trying to force the "Russian priests" from the UOC (MP) to go to the "unifying" Cathedral. See even
introduction
to the society of methodical recommendations does not help.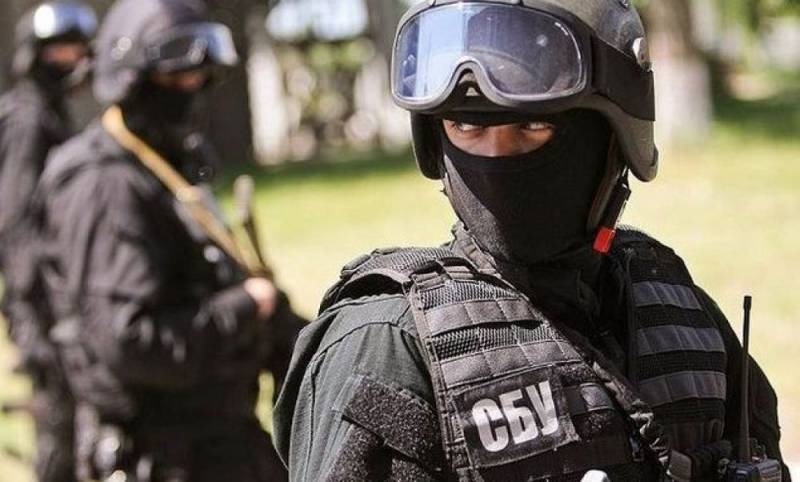 And now, after numerous searches, including digging up manure from the cowsheds, as well as calling for interrogations with the passions of the clergy of the UOC (MP), the SBU reports that "irrefutable and sufficient evidence" of their activity to incite ethnic hatred was discovered.
The searches and interrogations that were carried out in the framework of specific criminal proceedings that were opened not today and not yesterday
- said the deputy head of the SBU Viktor Kononenko at a briefing in Kiev on December 13, 2018.
And you know, Kononenko in this case does not lie. After all, criminal cases were opened really not today and not yesterday - they were opened two weeks ago, at the same time as the beginning of mass searches forcing the "unifying" cathedral. But let's get closer to the "facts" so to speak.
That is, there is relevant evidence. And during the interrogations of priests, too. The materials that we seized are posted on the SBU website - you can see for yourself whether this is legal or illegal. I believe that if they say that there is one faith, and all other believers are not canonical, schismatics are a restriction of their rights
he said responsibly.
Surprisingly, the SBU is now an interpreter of theology and religious norms! This, incidentally, is only half a step to the counterpart of the "Islamic State" (banned in Russia). After that, Kononenko said that the SBU "documented their intentions" to organize provocations in Kiev and other regions on the eve of the "unification" cathedral.
According to Russian instructions, it was proposed to hold protests against the receipt of tomos by Ukraine and the creation of a single local Orthodox church on the territory of the Kiev Pechersk Lavra in Kiev
- said Kononenko.
According to the SBU, "the abbot of the laurel, Metropolitan Pavel, was to coordinate the actions of the protesters." But to the question of whether there is any reason for the detention of Metropolitan Pavel, Kononenko hopefully answered:
No, if they do, he will be detained until there is no reason. This is still not enough to raise suspicion, but work is being done in this regard, Metropolitan Pavel will definitely be questioned as part of this criminal proceeding
Here is a clear example of "democracy" in the Bandera interpretation. And at what heights of the Svidomo tree the primates of the spirit will climb, it's even hard to imagine.