Venezuelan leadership strongly protests Washington's interference in its internal affairs. The president of the Latin American state, Nicolas Maduro, said during his press conference that he had ordered the Foreign Ministry to call on US Chargé d'Affaires Jimmy Storey and to hand him the relevant document.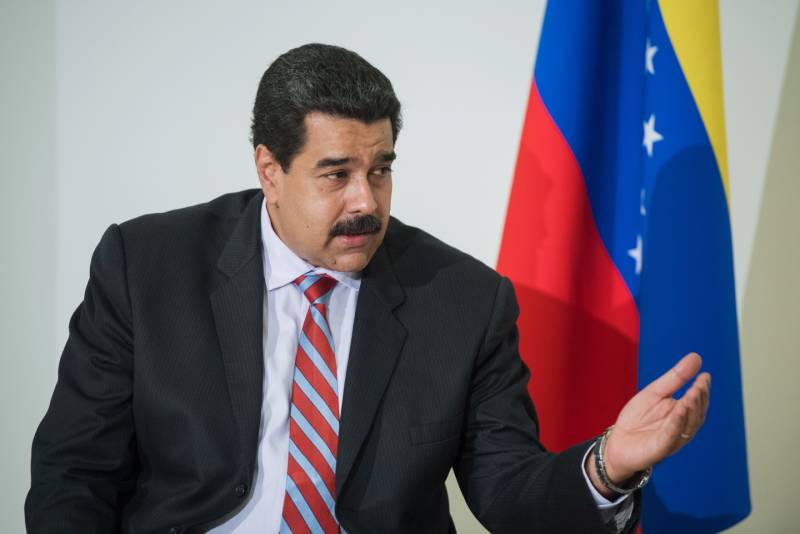 I instructed Foreign Secretary Arrease to call the US Chargé d'Affaires, we will give him an ultimatum. No one should interfere in the affairs of Venezuela
- said the head of state. In addition, he recalled that it was the United States that participated in the preparation of the attempt on his life. In particular, the adviser to the American president on national security, John Bolton, was involved. He, according to Maduro, is preparing a coup in Venezuela, in which Washington enjoys the support of Colombian President Ivan Duke Marquez.
Earlier, the US sharply criticized the fact that Russia sent to Venezuela two Tu-160 missile carriers. US Secretary of State Mike Pompeo hypocritically called it
"Squandering funds" Caracas and Moscow
.
As White House spokeswoman Sarah Sanders said, US officials discussed this issue with the Russian side. She added, citing representatives of the Russian Federation, that on December 14, the Tu-160 will leave Venezuela.
In addition, the dispatch of missile carriers was condemned by the General Secretariat of the Organization of American States, unexpectedly worrying about Russia's alleged violation of the sovereignty of Venezuela. For some reason, the US interference in the internal affairs of this country in this organization does not cause concern.
Meanwhile, two Tu-160 missile carriers have already conducted a flight with a duration of about ten hours in the sky over the Caribbean Sea with Venezuelan aircraft. The Ministry of Defense published a video of the flight.