Berlin makes it more frank to Kiev that the Ukrainian leadership
requests
, sounding recently, are at least inappropriate. For example, the head of the German Foreign Ministry (since March 2018), Heiko Maas, so bluntly stated that even Germany's withdrawal from the Nord Stream-2 gas pipeline construction project will not stop the implementation of the project itself. It is reported by Reuters.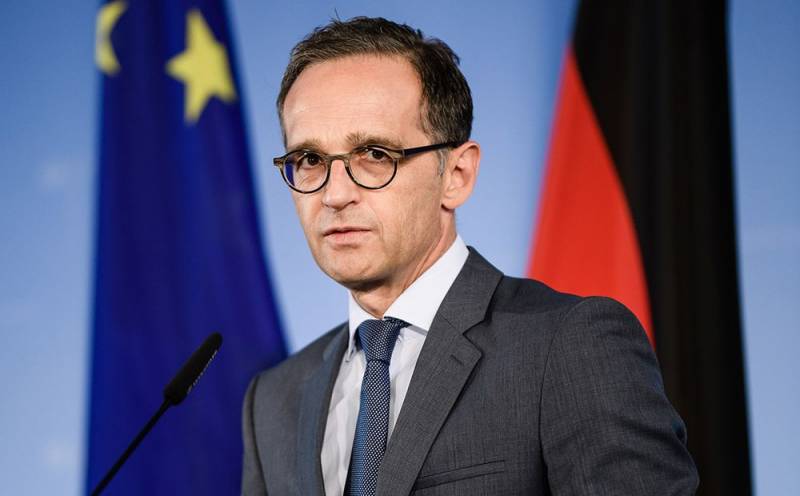 This will only reduce the ability of Berlin to defend the interests of Kiev, in matters of gas supplies through the territory of Ukraine. It should be noted that Heiko Maas is a well-known, experienced and authoritative politician. He is a member of the Social Democratic Party of Germany (SPD). From 2013 to 2018, he was Minister of Justice, and before that (since 1999) he led the SPD faction in the regional parliament of the Saarland. And it was he who announced in August 2018 that the European Union needed its own analogue of the monetary fund, which caused a storm of indignation in Washington.
The construction of the pipeline will continue, but there will be no one left advocating for alternative gas transit through Ukraine. This is why we consider it important to maintain
political
engagement. Exiting the project would mean abandoning political demands
- emphasized Maas.
Moreover, after the incident in the Kerch Strait, Maas said that Nord Stream 2 is a commercial project and no state will win if German companies or companies from other European countries refuse to participate in the project. Earlier became
is known
that the possible successor of Angela Merkel as chairman of the Christian Democratic Union (CDU), Annegret Kramp-Karrenbauer, will not refuse to build the Nord Stream 2 gas pipeline.