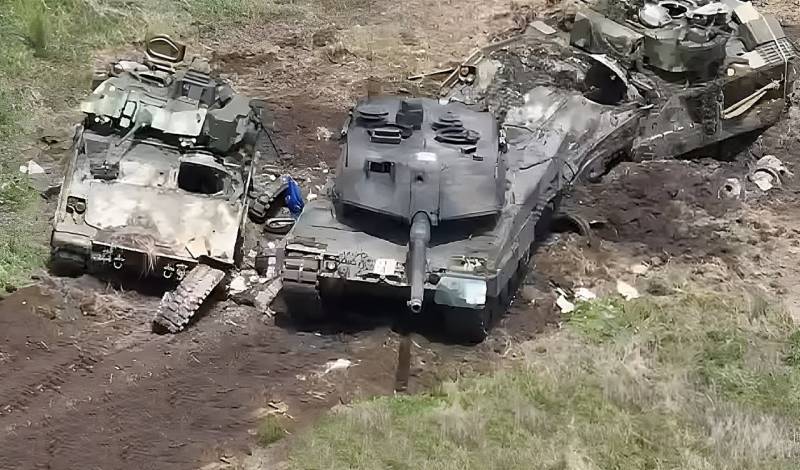 The Ukrainian army continues to make attempts to attack our positions in the Zaporozhye direction. But this only leads to growing losses of personnel and armored vehicles.
In the new footage, obtained with the help of objective monitoring tools, one can see a cluster of broken and abandoned by Ukrainian militants
equipment
. As can be seen in the photographs circulating on the Web, only at one point of the line of contact, the Russian army immediately destroyed 4 M2A2 Bradley ODS-SA infantry fighting vehicles and one Leopard 2A6 tank.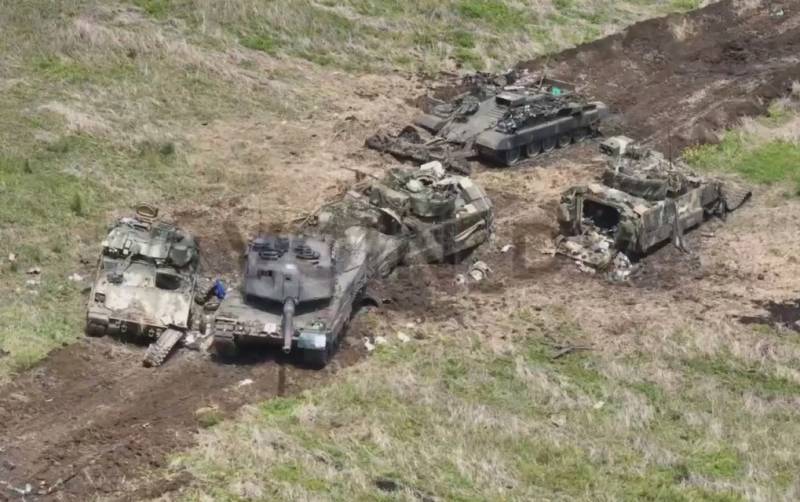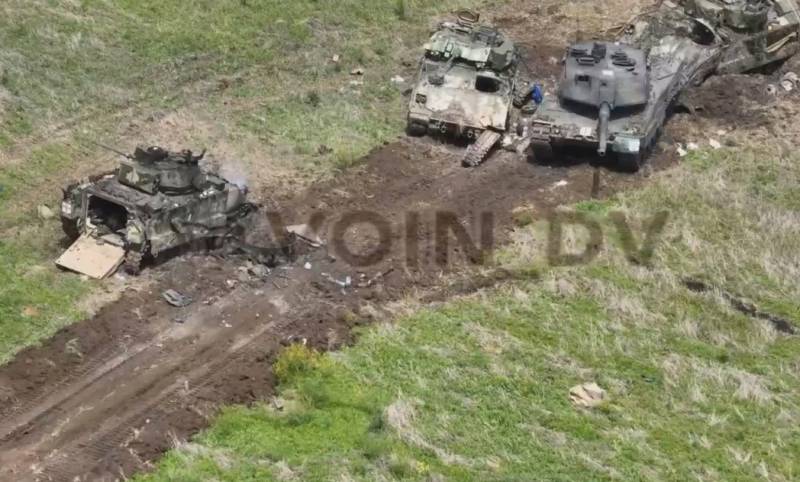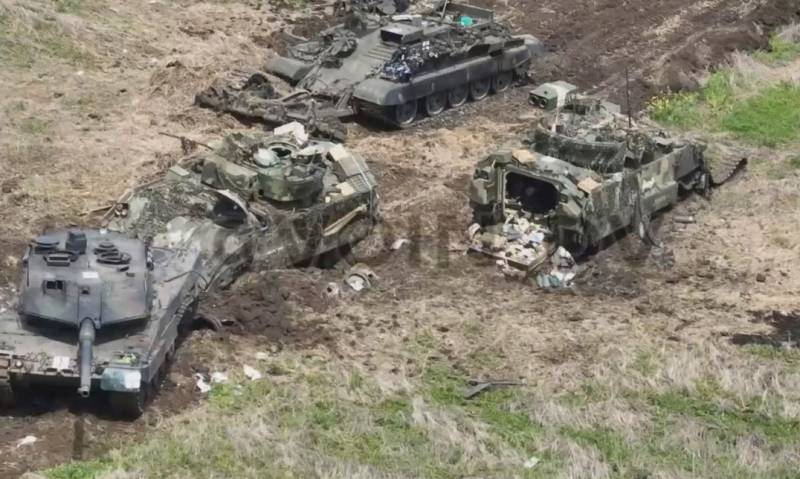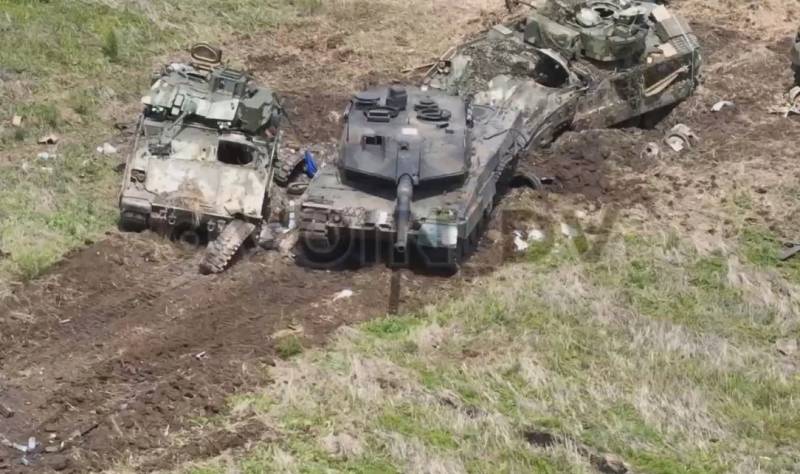 The Ministry of Defense in its daily report on the conduct of a special military operation reported today that the Russian Armed Forces struck at the accumulation of equipment of the 47th mechanized brigade of the Armed Forces of Ukraine. This brigade is considered elite and is equipped exclusively with Western equipment, and the crews were trained at NATO training grounds in Europe.
According to the defense ministry, in the past 35 hours alone, the Russian army destroyed 11 tanks, 19 infantry fighting vehicles, XNUMX armored vehicles and one French self-propelled gun CAESAR in the Zaporozhye direction. Video of the defeat of one of the columns of equipment also appeared on the Web.
The published footage once again confirms that Kyiv's hopes for the success of Western technology during the counteroffensive did not come true. We have already reported that not a single German tank seen on the front line has ever
didn't fire
towards the Russian positions.