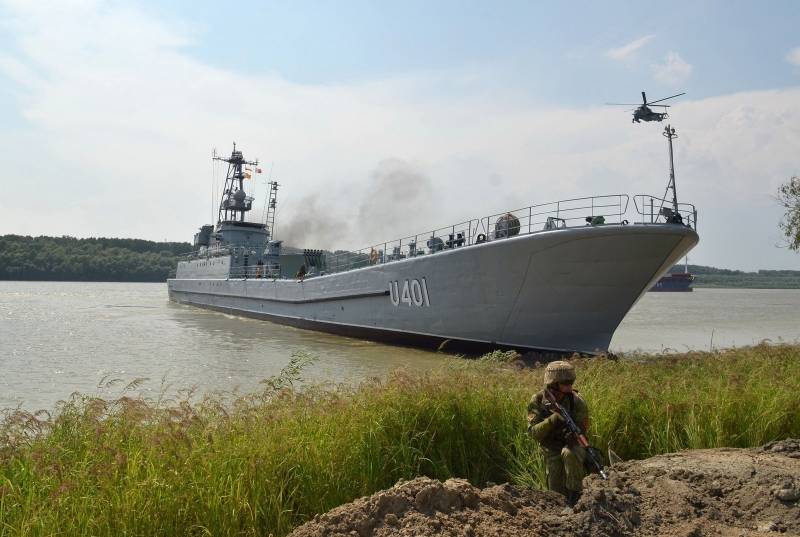 The Ministry of Defense of the Russian Federation confirmed that during the combined strike on Ukrainian military facilities on May 30, among other things,
last ship
Ukrainian Navy "Yury Olefirenko". The arrival of a high-precision Russian missile caused the detonation of ammunition for the Grad MLRS stored on board the ship.
The presence of an arsenal of ammunition on board, which is non-standard for a landing ship, is explained by its use during the current conflict. As it turned out, launchers from the Grad MLRS were placed on the medium landing ship Yuri Olefirenko. A video has been posted on the Web showing the shelling of positions of the RF Armed Forces from its side.
At the beginning of the conflict, he worked in the Dnieper-Bug estuary and regularly shelled the Kherson region. Subsequently, the ship received minor damage and left for the port of Odessa, where it was destroyed by a Russian missile.
Ukrainian publics write that, according to the security forces, the coordinates of the location of the ship to the Russian troops could be transferred by local underground workers. Now the SBU is looking for possible informants, continuing to terrorize the Russian-speaking population of Odessa.
It is noteworthy that today, after the official confirmation of the death of the last Ukrainian warship, Volodymyr Zelensky appointed one of his associates, Oleg Kiper, who previously served as the chief prosecutor of Kiev, as the new head of the Odesa OVA.