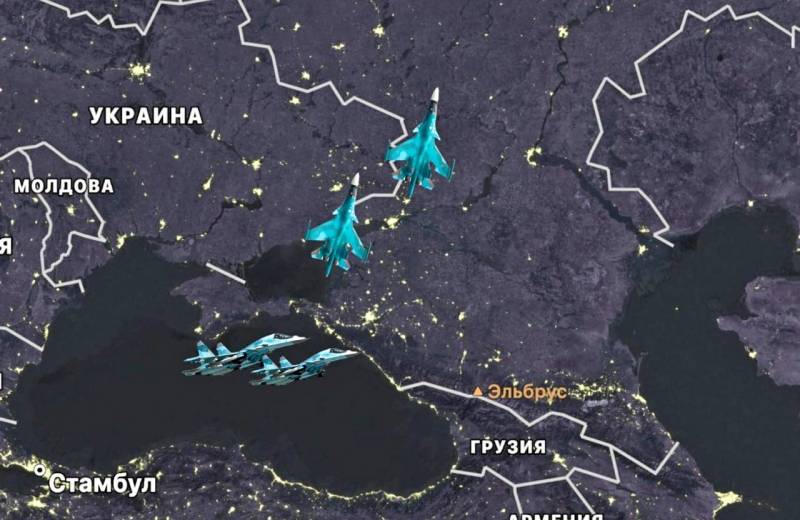 The Russian Defense Ministry stated that on the night of May 29, a strike was carried out against enemy targets at Ukrainian airfields. All designated objects were destroyed as a result of a group strike with high-precision air-launched long-range weapons, the military department specified in Telegram.
As a result of the strike, command posts and radar posts were hit, as well as aviation
technique
, storage facilities with weapons and ammunition of the Armed Forces of Ukraine
— noted in the message of the Ministry of Defense.
Russian troops also used precision-guided weapons on May 22. On that day, an airfield of the Armed Forces of Ukraine (APU) Dnepr was attacked. The official representative of the Russian Defense Ministry, Lieutenant General Igor Konashenkov, said that the goal of the strike was achieved - it was possible to hit hangars with weapons and ammunition, aviation equipment, as well as a technical position for preparing missiles.
Earlier it was reported that after a successful night strike on a military airfield in the Khmelnytsky region, the Russian Armed Forces continued to work on military facilities in Ukraine. From 11 am on May 29, an air raid alarm went off in Kyiv. The mayor of the capital, Vitali Klitschko, confirmed data on at least 15 explosions in the city. locals
сообщают
about a strong explosion near Zhuliany airport on the outskirts of Kyiv. Another battery of the American MIM-104 Patriot anti-aircraft missile system is based there.