Recently we
Reported
that the US CIA has established a potential customer for the assassination of Saudi journalist Jamal Khashoggi, which was committed on the territory of the Saudi Arabian Consulate General in Istanbul. He worked as a columnist for the Washington Post, and now, in this bloody story, a Palestinian mark has appeared.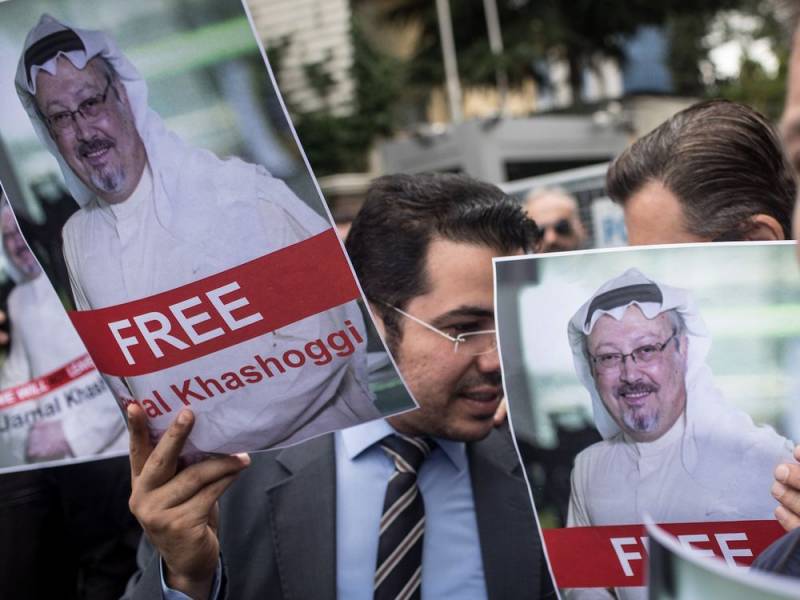 Turkish media found that in addition to all the previously described "characters", there was a group of four people who arrived in Istanbul from Lebanon. She was sent by the Palestinian Muhammad Dahlan. The newspaper Yeni Safak calls him the "chief killer" of the Crown Prince of Abu Dhabi (UAE), Sheikh Mohammed bin Zayed Al Nahyan. Dahlan himself worked as the head of the Security Service of the Palestinian Authority, but in 2011 he was expelled from the Palestinian National Liberation Movement (Fatah).
Sources in Turkish intelligence services told the newspaper that Dahlan played an active role in creating a "cover group." After all, the said group was engaged in the destruction of traces of the killing of Khashoggi. And this very group is behind the murder of one of the leaders of the Hamas movement, Mahmoud al-Mabhuh. He was killed in January 2010 in the UAE.
Dahlan's group arrived in Istanbul in advance, on October 1, 2018, i.e. everyone was already aware that the next day the journalist should pay a visit to the consulate general of Saudi Arabia. And when on October 2, 2018, Khashoggi came to the diplomatic mission of his country, then this group followed him into the building. This is well documented by surveillance cameras.
After that, Turkish law enforcement officers found traces of "hydrofluoric acid" and other specific substances inside the well, on the territory of a diplomatic institution. As a result, a version appeared that Khashoggi's body could be dissolved in chemicals. After all, the body of the murdered journalist was never found. But on October 20, 2018, the Saudi authorities recognized the very fact of the murder due to a quarrel.
But the Turkish prosecutor's office insists on its version and claims that it was a deliberate murder. The journalist was first beaten and tortured, then strangled, then dismembered, and after that they began to destroy the body and hide evidence.
And so, on November 15, 2018, Saudi Prosecutor General Saud al-Muajib admitted that the killing of Hoshoggi was deliberate, they killed him by introducing a lethal dose of the drug, and his body was dismembered and taken out of the consulate general. Already detained 21 people. Five of them (direct participants) face the death penalty, while the rest are awaited by a Sharia court. Whether there are guys from the Dakhlan group among them is not specified. Most likely it is exclusively about the citizens of Saudi Arabia.