After British Prime Minister Teresa May
reported
about the "fulfillment" of the mission to combat Russian spies, on the shores of the "Foggy Albion" more actively talked about holding the next referendum on Brexit. Oppositionists from the Labor Party, who strongly disagree with the draft agreement on Britain's exit from the European Union in its current form, are especially zealous in opposing the ruling conservative "iron lady".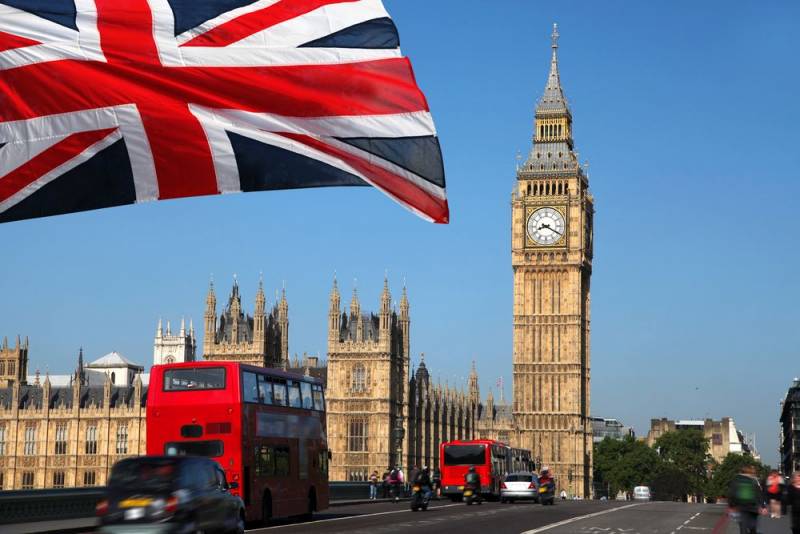 Labor leader Jeremy Corbin, on Sky News, stated bluntly that a second Brexit referendum in Britain is possible in the foreseeable future, but not tomorrow. A particular disagreement raises the question of the border between Northern Ireland and the Republic of Ireland.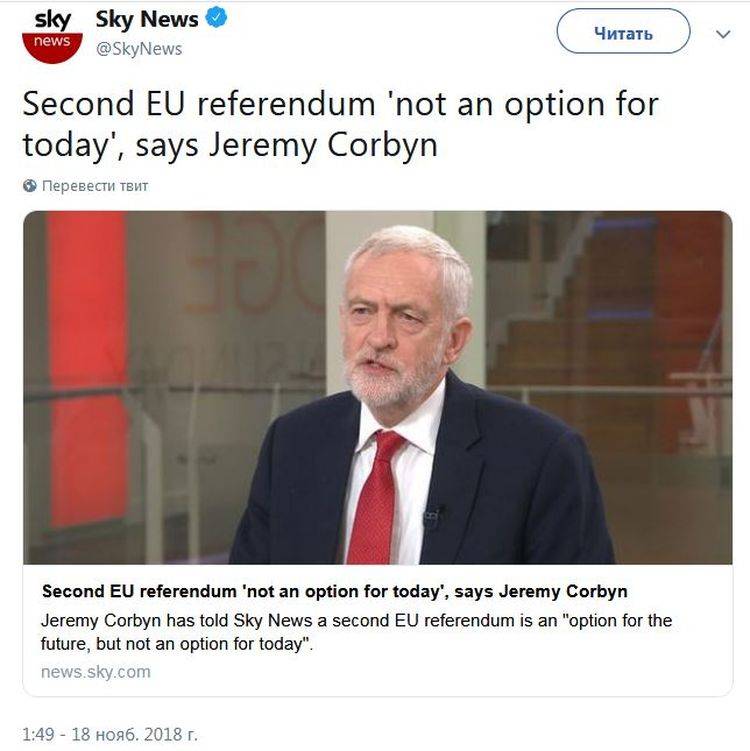 It should be noted that the British government on November 14, 2018, at the final meeting after five hours of debate, approved 585 pages of the provisions of the "divorce" agreement between London and Brussels by a majority of votes. Thus, Theresa May won, after which some of the ministers, in protest, resigned.
Now these provisions should be considered by the British Parliament, but there many are clearly not enthusiastic about Brexit. Britain's exit from the European Union is scheduled for March 29, 2019, after which a transition period will begin, which will last until the end of 2020. But the British really want to avoid the "hard inter-Irish border." And it may happen that by the time the Laborites are ripe for the next Brexit referendum, it will no longer be necessary.
By the way, on November 18, 2018, Theresa May rushed to the aforementioned Sky News channel to express her point of view. She noted that so far all issues between London and Brussels have not been fully agreed. And on November 25, 2018, the next round of negotiations will be held as part of an emergency summit of the heads of state and government of the European Union.