Up to this point, many in the West logically believed that the mission to combat Russian spies could not be carried out in principle. However, they were mistaken, because the very "iron lady" of the new era, British Prime Minister Teresa May, said that she had "fulfilled" this difficult mission.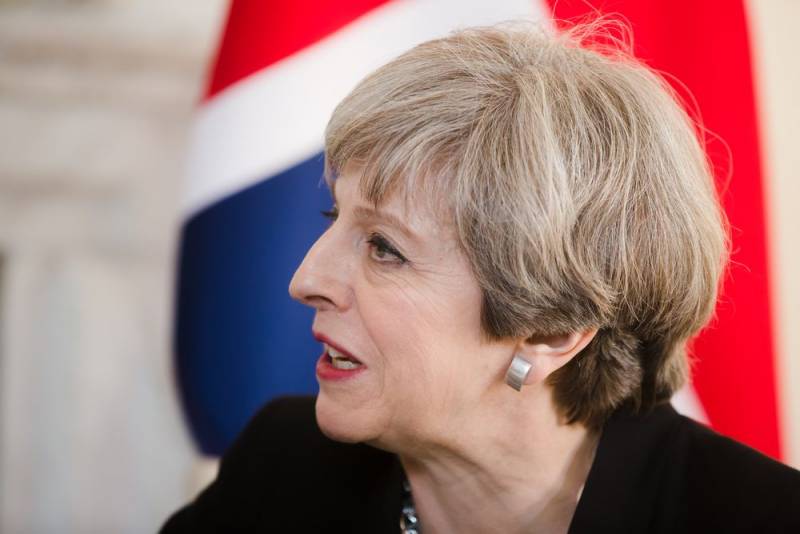 About this, without exaggeration, a historical event for the entire "progressive" mankind, informs the British publication Independent. It turns out that Russia's spy network "suffered losses" in the amount of 115 units. And besides Great Britain, May gave examples of Switzerland, Austria, Portugal and the Netherlands. After which she announced that "the mission has been completed, the spy network has been dismantled, but recent failures can return them to the game again." But do not worry, the banner of the fight against the "hybrid aggressor" is in reliable, one might say strained hands.
May is confident that the use of Novice in the United Kingdom was made possible because the authorities did not take tough measures after the assassination of Alexander Litvinenko. 12 years before Salisbury, the "dissident" Litvinenko was killed (poisoned) with polonium. And here it is necessary to clarify that it was then that May was the head of the Misty Albion Interior Ministry. Coincidence, right?
Another thing is surprising. All this time, May is in the upper echelon of power, she is reliably and efficiently registered there. After that, she calls for someone to take measures, without specifics of whom exactly and what measures. Is she pushing the Queen, who is 92 years old, to introduce a dictatorship in the country?
Moreover, all this time May regularly vows to fight with Moscow. This is her fetish such an obsession. And the last time such an inflammation of consciousness occurred just after the incident in Salisbury. In short, then she vowed to "fight until the heinous actions of the Vladimir Putin government are" exposed "and his intelligence network is dismantled." Now the oath is fulfilled. The lady reported. Everybody's Free.
By the way, she arranged her hysterical speech, full of pathos, Russophobia and other "patriotism" at a banquet of the Lord Mayor in the City of London. There gathered very respected "comrades", literally dear and inlaid. This is the "cream" of the elite. And May reported to them about the work done.
And how we perceived this demagogy, with or without understanding, whether the report satisfied someone or not, we will soon find out. This will become clear by a simple sign - May will remain in the prime minister's chair or not.