Former German Chancellor Gerhard Schroeder criticized
policies
USA in relation to its country. Speaking on the German television channel N-TV, he compared the behavior of the American ambassador with the actions of the military occupation forces.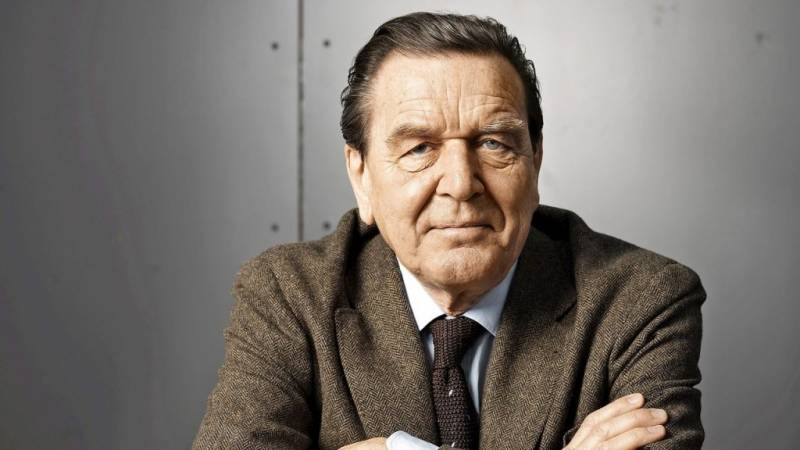 In addition, Schroeder called for Germany to find other allies in the world, including those who also suffer from Washington's actions.
We cannot tolerate being treated as an occupied country. When I observe the actions of the American ambassador, I get the impression that he rather considers himself an officer of the occupying forces, rather than the ambassador of the United States in a sovereign state
- said the former German leader.
He is especially unhappy that Washington actually launched a trade war against Germany, introducing duties on steel and aluminum from the EU countries. In addition, a unilateral US withdrawal from a nuclear treaty with Iran hit Berlin, as the German companies also applied sanctions against that country.
Another cause for disagreement between the US and Germany is the Nord Stream 2 gas pipeline project, which the US authorities are against. This position is actively expressed by the US ambassador to Germany, Richard Grenell, who received such an unattractive assessment from Schroeder.
The ex-chancellor noted that the actions of the United States will only lead to the fact that they will cooperate with this power as little as possible. Among the potential allies, the German politician named China, which also suffers from a "trade war" with the United States.
It is impossible to avoid that those who have suffered from the conflicts unleashed by the United States get closer
- he stressed.
Earlier, Schroeder argued that sooner or later Crimea would have to be recognized as part of Russia, which is another subject of disagreement between him and current Western leaders. For this position, he was even credited with
enemies of Ukraine
.