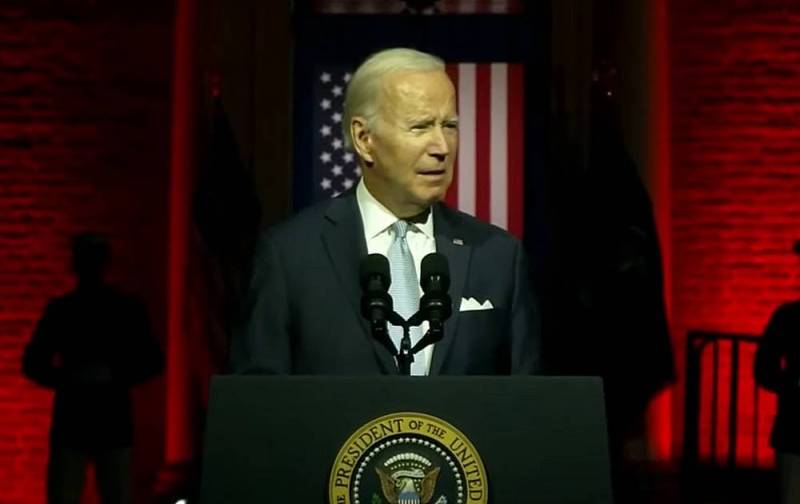 For several days in the SAR, exchanges of blows were observed between the Syrian and pro-Iranian armed formations on the one hand, and the Americans on the other. A new aggravation, the potential of which has not yet been exhausted, can become a spark from which the entire Middle East flares up.
Were
recorded
missile and artillery strikes and drone attacks on US military installations in Syria. In turn, the US Air Force, according to Arab and British media, carried out air raids on pro-Iranian forces in the territory controlled by Damascus in the eastern part of the country.
During his visit to Canada, US President Joe Biden talked to reporters on this issue, commenting on what is happening. The American leader warned the Iranians, asking them not to be delusional about the "weakness" of the US military in the region and to think about the consequences. According to him, the escalation in Syria allegedly does not meet the interests of the United States. Washington does not want to go to war with Tehran, but will continue to defend its citizens resolutely; military personnel stationed in other countries.
The United States does not seek armed conflict with Iran, but be prepared for us to act decisively to protect our people.
Biden pointed out.
At the same time, answering the question whether Iran should "pay a higher price" for what they have done, Biden replied that the United States is not going to stop. This indicates that American aircraft will continue to strike at the territory of the SAR, demonstrating "peacefulness."
We remind you that on March 23, at a hearing in the Appropriations Committee of the House of Representatives, the head of the Joint Committee of the Chief of Staff of the US Armed Forces, Mark Milley, stated without evidence that Iran needs only a few months to create nuclear weapons. Note that over the past few years, American, British and Israeli functionaries regularly talk about the "several months" that the Iranians need to get their own nuclear weapons. This is the same form of intimidation as Saddam Hussein's "chemical weapons" in Iraq at the time.
Lovers of "freedom", "democracy" and "transgender" do not even bother about this. Whether they will bomb Iran is not yet clear, but the hysteria in the West around the "Iranian threat" allows at least a part of their own population to be distracted from a whole bunch of long overdue internal problems.