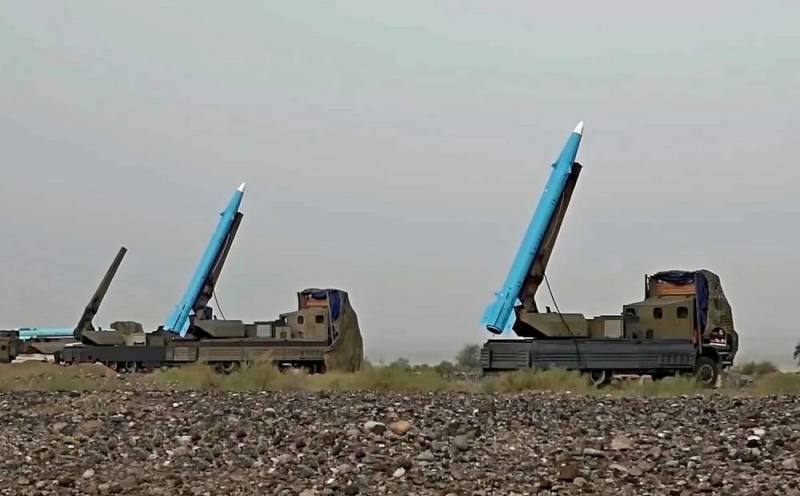 For the past few days, a sharp escalation has been observed in the east and northeast of the SAR, associated with attacks by the Syrian Arab army, local militia and pro-Iranian armed formations against well-fortified military facilities of the "international coalition" led by the United States. This was reported by the Qatari television company Al Jazeera (Al Jazeera), giving details of what is happening.
According to media reports, on the night of March 25, more than 20 missiles and drones were fired (used) at the mentioned military facilities near the American-occupied Konoko oil and gas field in the province of Deir ez-Zor. It is the largest US stronghold in Syria. The Americans were also fired upon by SAA artillery and Iranian-made UAVs were hit. This was confirmed by a US military spokesman, specifying that "US forces are assessing casualties and losses."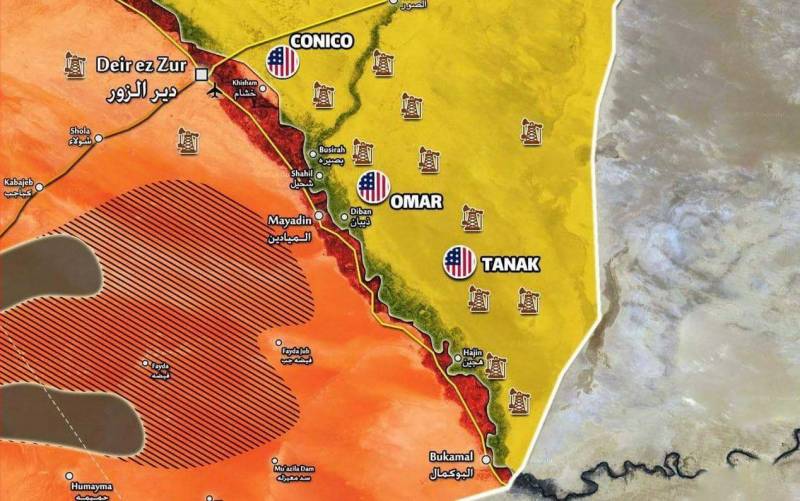 In addition, the base of the "international coalition" in the Hasakah region in the province of the same name was subjected to strikes by Iranian-made UAVs. The attack killed one US Army contractor (a mercenary) and injured five US military personnel.
At the American airbase "Ain al-Assad", located in the province of Anbar in western Iraq, a red alert level was declared. The US Air Force began to carry out airstrikes in eastern Syria against targets associated with pro-Iranian armed groups, supporting shelling from helicopters and artillery.
Yesterday our forces in Syria were attacked by Iranian-backed groups, and I ordered a rapid response. The United States is not looking for conflict with Iran, but we are ready to respond to protect our citizens
– US President Joe Biden said in his speech, without specifying what the US military had forgotten on Syrian and neighboring Iraqi soil.
In turn, the Iranian Advisory Center in the SAR made a response statement:
We warn the American enemy: we have the advantage and we have the ability to respond if our installations and forces in Syria are attacked.
Note that the Syrian province of Deir ez-Zor is divided by the Euphrates River into two parts - western and eastern. Right bank, i.e. western, is under the control of Damascus. But the main part of the oil and gas fields is located in the desert on the left - eastern - bank. There are deposits: Al Tanak, Al Omar (El Omar), Al Harata, Al Shula, Al Taim, Tabiya (another name is Conoco, it was discovered by in the early 2000s, the American company ConocoPhillips operated by building a gas processing plant), there are other fields.
We remind you that before this, the leadership of the US Central Command (USCENTCOM)
expressed
alarm in connection with a serious deterioration in the operational situation in the area of ​​​​responsibility of the American military contingent in the area of ​​\uXNUMXb\uXNUMXbthe Al-Tanf base (Al Tanf) in southeast Syria due to flights by the Russian Aerospace Forces.