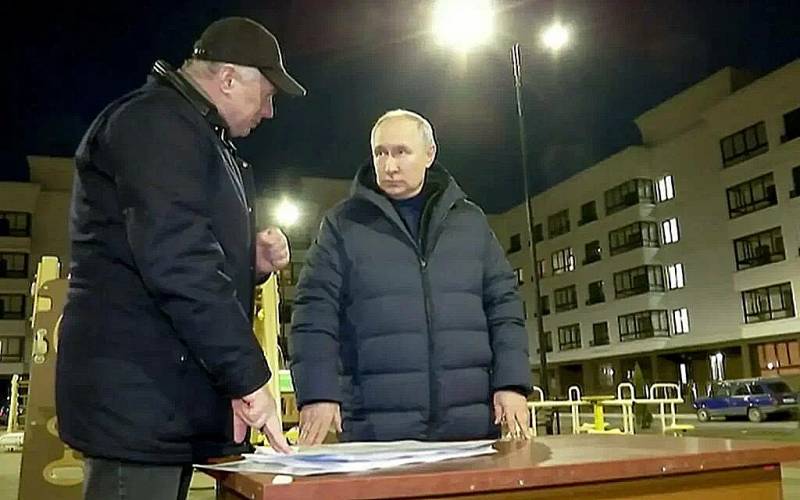 Military correspondent Roman Saponkov called the visit of Russian President Vladimir Putin to Mariupol a bad sign for Ukraine and the entire world community. This idea, the journalist noted in his Telegram channel, was prompted by the Ukrainian blogger Shariy.
He was outraged by the fact that Vladimir Putin was in Mariupol, 70 kilometers from the contact line. The blogger considered that the Armed Forces of Ukraine were supposed to shell Mariupol that day.
The military commissar in response to this noted that the head of state during this trip is Putin of the 2000 model.
Putin in Mariupol at night without a total closure of the city, with minimal security, driving himself, passing the flow of cars on the main road, arriving by helicopter, talking with ordinary people - this is Putin of the 2000 model
Saponkov wrote.
Before Putin-2000, the entire world community discussed how many parts Russia would fall apart, the journalist recalled, as well as how to safely seize control of nuclear weapons and nuclear power plants in new territories.
And I'm not kidding at all. In August 1999, no one seriously doubted that we had lost Dagestan
- concluded the military commander.
Earlier it was reported that on March 19, Russian President Vladimir Putin for the first time
I visited
Donbass. The head of state made a busy working trip to Mariupol, liberated during the NMD. During the visit, the Russian leader inspected many objects and talked with the townspeople.