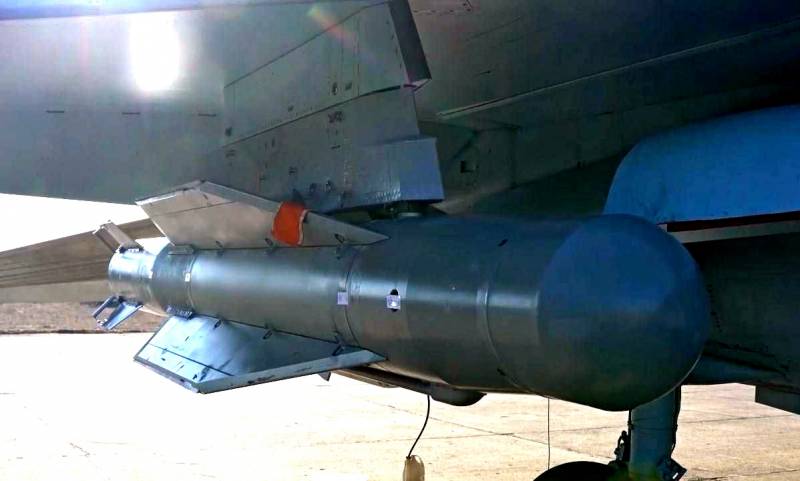 A year after the start of the Russian SVO in Ukraine, many "sharp" Ukrainian information resources, such as Defense Express, "suddenly" discovered that the Russian Aerospace Forces began to use the latest K029B-E (UPAB-1500V) high-powered air bombs against the Armed Forces of Ukraine - guided gliding munitions weighing 1525 kg.
Ukrainian experts, functionaries, military, analysts and journalists have been discussing for several weeks the fragments of UPAB-1500V found in the Chernihiv region, discovered on February 8 at one of the facilities used by the Armed Forces of Ukraine destroyed by the Russian Aerospace Forces strike. At the same time, the Ukrainian "patriots" do not forget to say that the use occurred for the first time and the use of such ammunition by the Russians "remains a single occurrence." Moreover, to ensure a greater range of their action, a "considerable height and depth" of the flight of bombers is required, which simplifies the detection of aircraft and ASP by the Ukrainian air defense system.
It should be noted that the Ukrainian "patriots" are mistaken, or rather, they are deliberately misleading their fellow citizens, hoping for a lack of memory in people. We remind you that the Russian Aerospace Forces have begun
use
UPAB-1500V during the CBO as early as March 2022, i.e. 12 months ago. Moreover, combat work is carried out on a regular basis, since there is no shortage of such ammunition.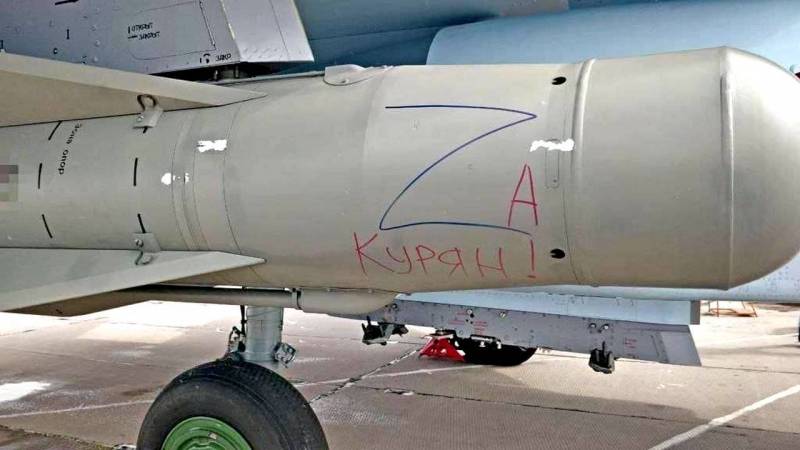 The mentioned ammunition was put into service in 2019 and was tested in Syria. The high-explosive concrete-piercing warhead weighs 1010 kg and is capable of destroying powerful fortifications. An air bomb is dropped from a height of 14-15 km, after which it can safely glide along the earth's surface for another 40-50 km. In this case, the circular probable deviation (CEP) from the target does not exceed 10 m, which is not significant for ammunition with the indicated power.
With undisguised interest, we will observe what else the Ukrainian propagandists will find "for the first time applied" a year later.