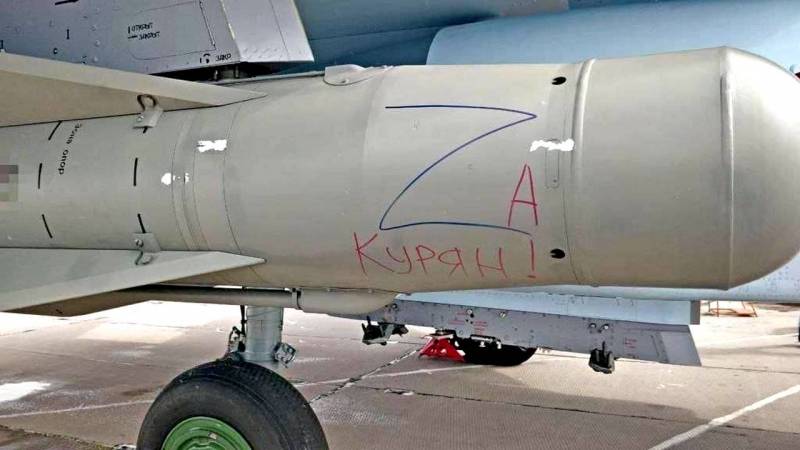 It became known that the Russian Aerospace Forces, in the course of a military special operation in Ukraine, began to use the latest K029B-E guided aerial bombs of increased power (probable designation - UPAB-1500V). This is evidenced by the picture published on the web.
UPAB-1500V are designed to destroy well-defended ground targets, fortifications (defensive) structures, surface targets (ships and transport vessels), underground command posts (bunkers), aircraft in reinforced mines, launchers of tactical and operational-tactical missiles at starting positions, highway and railway bridges and junctions, industrial enterprises and warehouses for various purposes.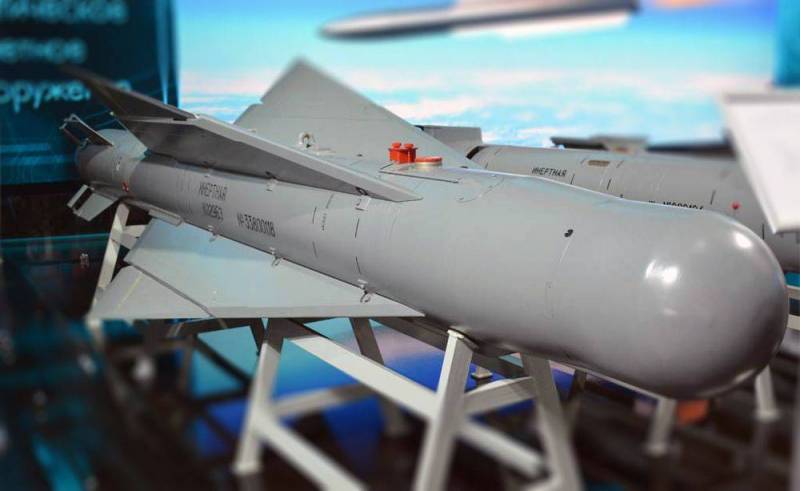 The weight of the ammunition is 1525 kg, the length is 5,05 m, and the diameter is 0,4 m without plumage. At the same time, a high-explosive concrete-piercing warhead weighs 1010 kg. An air bomb can be dropped from a height of 15 km from fighter-bombers and attack aircraft, after which it is able to plan about 50 km, with a declared circular probable error (CEP) of up to 10 m. It is equipped with an intelligent fuse with three detonation delay modes and uses inertial satellite guidance system. The explosive device itself is a contact.
After the use of such ammunition, the military personnel of the Armed Forces of Ukraine will have little chance of surviving. So they better lay down their arms. The K029B-E air bombs entered service with the RF Armed Forces in 2019. They were developed by JSC "GNPP "Region", which is part of the KTRV.