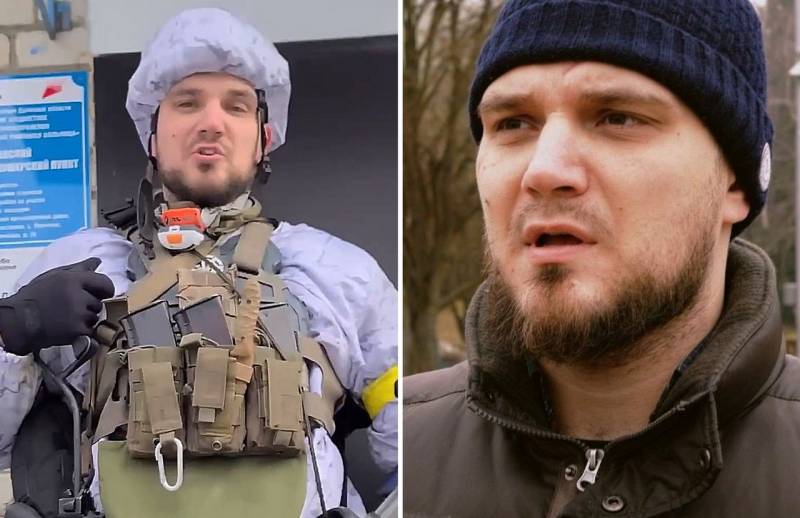 The identity of one of the members of the Ukrainian sabotage group that attacked the Bryansk region today has been established. It turned out to be the Nazi Denis Nikitin, nicknamed WhiteRex. True, as the media clarify, his real name is Kapustin.
It is Kapustin who is the founder of the Russian Volunteer Corps, which is participating in the conflict in Ukraine on the side of the Armed Forces of Ukraine. During his life in Russia, Kapustin was the closest associate of the nationalist Maxim Martsinkevich, nicknamed Tesak, who committed suicide in a Moscow detention center.
In 2017, Denis Kapustin moved to Ukraine, which he considers his home.
During today's raid in the Bryansk region, he and one of his assistants wrote down
video message
, in which they pose on the porch of a rural medical and obstetric station. Denis Kapustin stated that he and his buddies do not fight civilians and do not kill unarmed people.
However, apparently, it was they who shot the man and wounded the child in the village of Lyubechane, Klimovsky district, Bryansk region.
The Network has already reacted both to the raid of saboteurs and to the statements made by the members of the RDK. The reaction of Russian society to the terrorist act is unequivocal: the perpetrators must be found and destroyed. The logic of users in this case sounds something like this: "Don't be afraid, Kapustin, they will rape you and let you go."
However, according to Internet users, Russian officials should also bear responsibility along with terrorists.