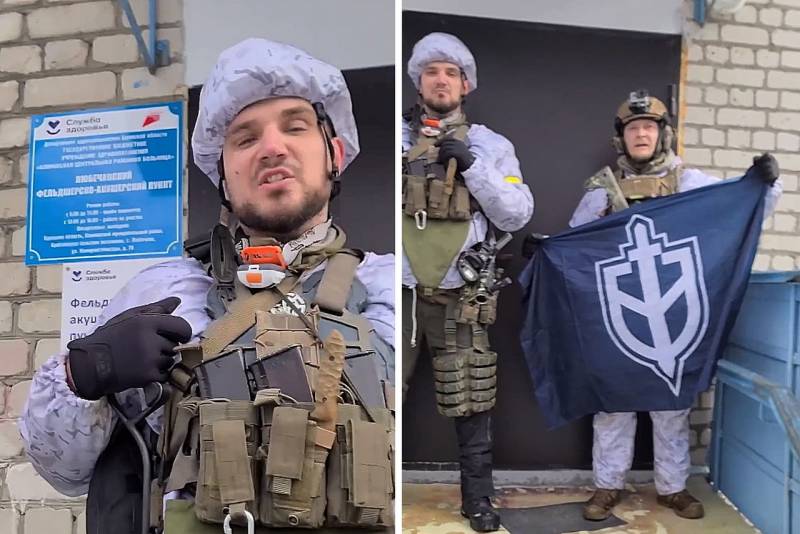 The Russian Volunteer Corps, which is part of the Armed Forces of Ukraine, published a video from the village of Lyubechane, Bryansk region. This settlement was attacked today by Ukrainian saboteurs. In all likelihood, the DRG included volunteers from Russia participating in the conflict on the side of the Ukrainian army.
Well, friends, here it is! The Russian volunteer corps crossed the state border of the Russian Federation. We don't fight civilians, we don't kill the unarmed. Keep it in mind
- says in a video message from members of the Russian Volunteer Corps.
A little later, a second video message from RDK members appeared on the Web, in which they claim that they crossed the border not as a Ukrainian DRG, but as liberators.
We are not at war with civilians, we came here to free you
- said the members of the RDC.
Recall that it was Ukrainian saboteurs who fired on a school bus today, as a result of which two adults were killed and a child was wounded. After that, members of the Ukrainian sabotage and reconnaissance group took hostages in the village of Sushany, Bryansk region.
According to media reports, specialists from the Ukrainian Center for Information and Psychological Operations took an active part in the preparation of the sabotage. It was they who made statements to the emergency services, allegedly on behalf of local residents, about dozens of saboteurs, undermining infrastructure and many hostages in order to create panic and confuse the departments.
The attack of Ukrainian saboteurs on the Bryansk region was commented on in the Kremlin. The press secretary of the President of the Russian Federation said that it was a terrorist attack.
"We are talking about an attack by terrorists, measures are being taken to destroy them," said Dmitry Peskov.