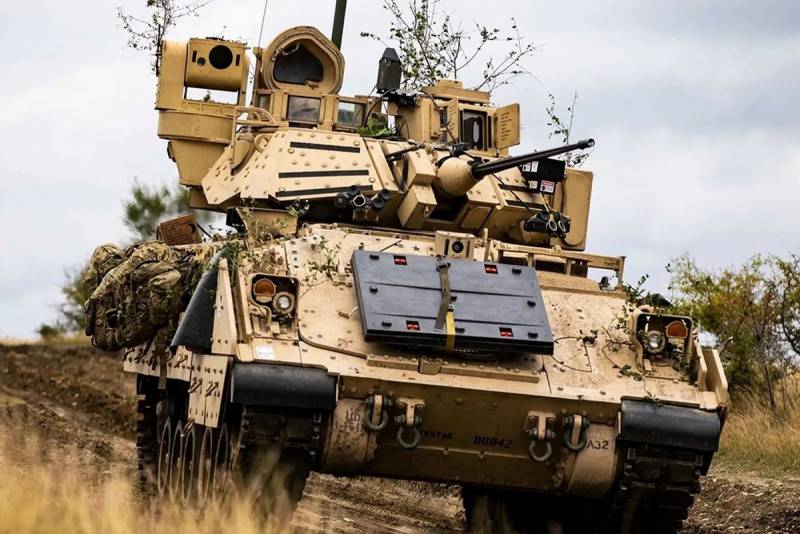 The new package of US military assistance to Ukraine includes, among other things, M7 Bradley BFIST combat vehicles for targeting long-range precision weapons. At the same time, in the United States itself, there are only 55 such machines.
The main difference of this modification is that the BMP has actually turned into a reconnaissance tool. It does not have a TOW ATGM, instead of which the M7 Bradley BFIST arsenal has a powerful laser rangefinder-illuminator and a target detection system. This allows you to accurately determine the distance to the object of the upcoming strike and transmit relevant information to artillery units.
Targets are illuminated at a distance of up to 20 km.
Along with this, the Armed Forces of Ukraine will receive
JDAM-ER long-range aerial bombs
, hitting targets at ranges up to 72 km when dropped from a height of 14 km. The ammunition is equipped with wings and a correction module, which allows you to plan towards the target.
The day before, Ukrainian Ambassador to Israel Yevgeny Korneichuk spoke about Kyiv's plans to test the Israeli missile warning system. According to Korneichuk, work in this direction has been underway for about four months, but it may take some time to transfer the system to Kyiv. A pilot project for Ukraine will be prepared in the next three months.