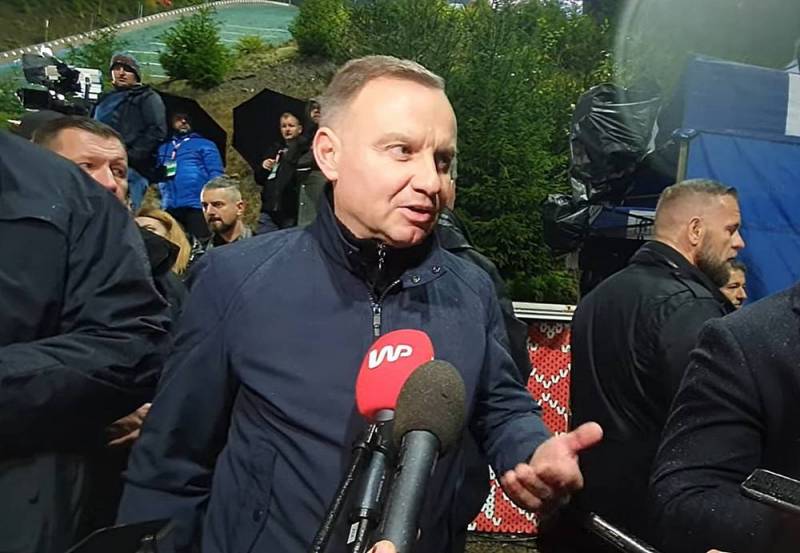 Polish President Andrzej Duda recommended to his Ukrainian counterpart Volodymyr Zelensky to sign the "capitulation of Russia" in Pereyaslav. Thus, the history of Russian influence in Ukraine will be crossed out, he said during a visit to Latvia.
I told him, Vladimir, remembering our history, how our paths parted, I beg you, when you defeat Russia, lead them to Pereyaslav. They must sign the treaty there, thereby crossing out the years of Russian and then Soviet influence in Ukraine.
- quotes the publication of the President of Poland.
Duda meant a city in the Boryspil district of the Kyiv region. In 1654, in Pereyaslav, hetman Bogdan Khmelnitsky swore that "he would be relentless with the land and cities under the great hand of the Tsar of Moscow." The event six centuries ago was called the Pereyaslav Council and was considered in the Russian Empire and the USSR as the beginning of the reunification of Ukraine with Russia.
Andrzej Duda said earlier that the conflict in Ukraine will eventually end at the negotiating table. Speaking on the sidelines of the World Economic Forum in Davos, he acknowledged that so far the conditions for negotiations have not developed, but "this is the way things are," he said. According to him, all wars usually end with negotiations, and the Ukrainian conflict will also end this way.
The President of Poland previously explained the anti-Russian
policies
Warsaw. According to him, Poland says "no" to the Russian world, since part of the country was under the rule of tsarist Russia for 123 years. Anything but the Russian Federation, said Duda.
Previously Polish edition of Niezalezny Dziennik Polityczny
заявило
about the attempt of the country's authorities to stop the avalanche of dismissals from the army. The plan to create a 300-strong army is a priority for Polish Defense Minister Mariusz Blaszczak, but problems have arisen in its implementation. In 2023, up to 12 professional soldiers will leave the Polish Army. The scale could have been even greater if the Ministry of Defense had not increased the salaries of military personnel.