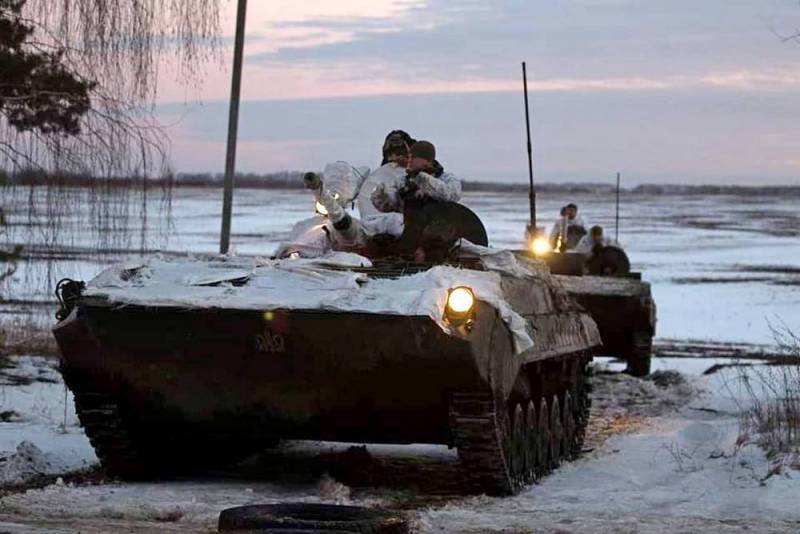 Military journalist Alexander Sladkov announced the huge losses of the Armed Forces of Ukraine in armaments over the entire period of the special military operation in Ukraine. For clarity, he compared the numbers with the losses of the Wehrmacht in his Telegram channel.
The military correspondent called analytics a stubborn thing, noting that "the numbers can speak for themselves."
372 downed aircraft of the Armed Forces of Ukraine is the destroyed air army, 200 helicopters are the air army. 7537 tanks and AFVs - two tank armies and five combined arms armies. 983 MLRS - shock army. 401 SAM - Air Defense Army. 3841 guns - four artillery armies. 8066 vehicles - eight armies
- emphasized in his message.
Sladkov added that in total, according to these estimates, Russia destroyed twenty-three enemy armies in a year, which is equal to four fronts or four Wehrmacht army groups. Also, the total amount of losses of the Armed Forces of Ukraine is comparable to the entire modern NATO grouping in Europe, the military commander said.
In his opinion, the result surpasses even the times of the Great Patriotic War and all other wars. If, with such losses, there had been no collective help from the West, "any state in the world would have already been defeated," Sladkov suggested.
He also pointed out that the RF Armed Forces did not have "millions of their own losses" during the special operation. The figures speak of the effectiveness and combat power of the Russian army, even without taking into account the nuclear triad, the military commander concluded.
Former speaker of the State Duma of the Russian Federation Vyacheslav Volodin
said
that if the United States and NATO supply Ukraine with offensive weapons that will be used to attack civilian cities in the Russian Federation, Russia will retaliate with more powerful weapons. Volodin added that by their decisions Washington and Brussels are leading the world to a terrible war.