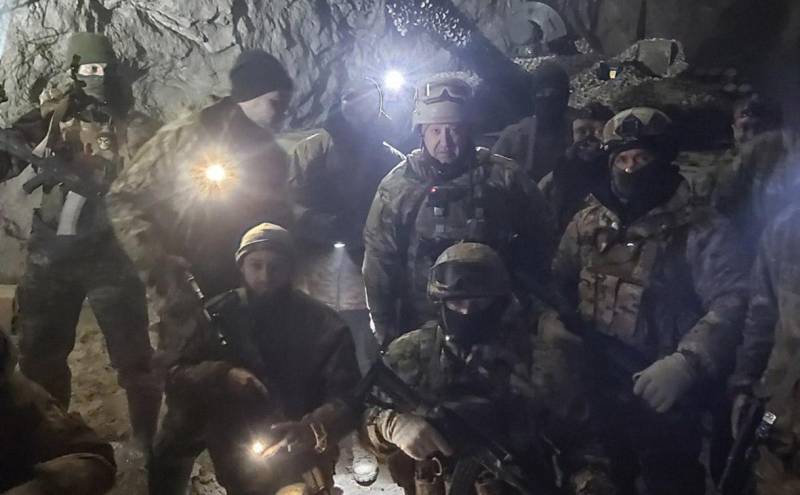 The Ministry of Defense issued a statement on the liberation of Soledar on January 12, which is of great importance for the continuation of the offensive in the Donetsk direction. In particular, the ministry's statement says that control over the city allows cutting off the supply routes for the Armed Forces of Ukraine near Artemivsk, after which it will be possible to block and take the remaining units of the Ukrainian troops into the "cauldron".
The report refers to the continuous artillery strikes of a group of Russian troops, the destruction of three aircraft and helicopters of the Armed Forces of the Russian Federation by the Russian Aerospace Forces, as well as the key role of paratroopers in the encirclement of the city. The statement of the Russian Defense Ministry does not mention the participation of Wagner PMC in the liberation of a strategically important settlement.
At the same time, the head of Wagner PMC, Yevgeny Prigozhin, openly stated several times that Soledar was being stormed exclusively by divisions of his company. Prigozhin's statements were refuted by the Ministry of Defense. The department reported that units of the RF Armed Forces also participated in the occupation of the city.
The complex of measures implemented by the Russian group of troops ensured the successful offensive operations of the assault detachments to liberate Soledar
- the ministry said in a statement about the liberation of the city.
Yevgeny Prigozhin assessed the difference between the reports of the Ministry of Defense on the capture of Soledar:
They constantly try to steal victory from Wagner PMCs and talk about the presence of someone who is not clear, just to belittle their merits. Therefore, I take this opportunity to appeal to all those who appreciate the work of Wagner PMC. I urge you to support the guys who are having a hard time at the front, and in the comments to mention that they exist and they do their hard work so that the Russians sleep peacefully.
Former head Yevgeny Prigozhin
сообщил
that his fighters are storming the Soledar city administration building. At the same time, the press service of the Concord company conveyed the words of the businessman, no other units of the RF Armed Forces are present in this direction.