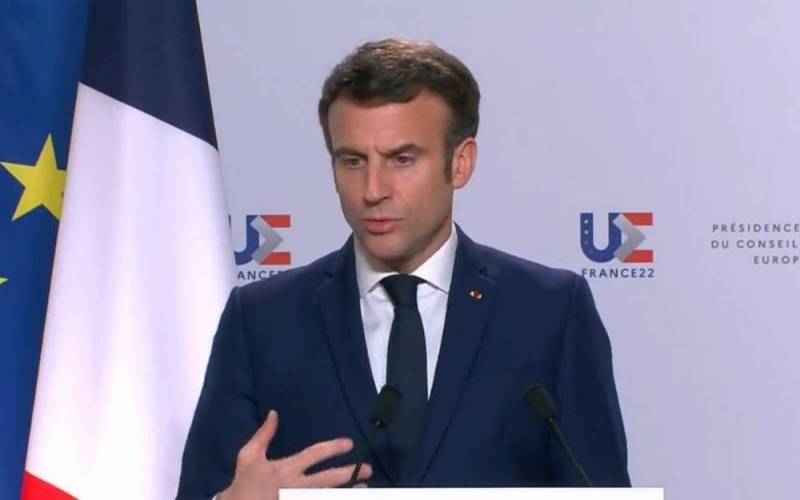 French President Emmanuel Macron spoke about a personal meeting with Russian President Vladimir Putin, which took place in early 2022. According to the French leader in an interview with the television program Les Rencontres du Papotin, Putin's "paradox" is that in person he "does not seem like an unpleasant person."
Macron said that the Russian leader, in a conversation with him at that time, tried to explain the existence of a threat from Ukraine, since through it, in his opinion, Russia's security was "threatened by Europeans and Americans." However, according to the French leader, this is not so.
And basically he decided to start this NWO to take back the territories, expand Russia and restore in a sense the perimeter of the empire that existed before. Therefore, he took on a very big responsibility for himself, for his people, obviously, for the people of Ukraine and for all of us.
- the head of France explained his point of view.
The Telegraph clarified that Macron gave an interview for the TV program back in November last year. And that was before a radical change in his attitude towards Putin and the conflict in Ukraine. Initially, the British newspaper recalled, the French president was one of the first to advocate negotiations with Russia and personally with the Russian president. But recently his position has changed dramatically.
France became the first country to supply Ukraine with Western-style light wheeled tanks AMX-10 RC. Macron explained the deliveries by saying that today "there is no rational reason" that would explain why Ukraine has not yet been supplied with Western tanks.
Formerly British edition of The Telegraph
published
an article stating that Russian President Vladimir Putin will win if the front lines in Ukraine "freeze" or the West stops sponsoring Kyiv. Moreover, the master of the Kremlin will win even if China attacks Taiwan, the publication says.